BCCI's off days continue; IPL rights bidding might get postponed
SC has asked the Lodha Panel to appoint an independent auditor for the BCCI.
The BCCI wanted the appointment before the bidding day of the IPL rights.
However, the appointment is impossible before Oct 25 so the tender day might get delayed.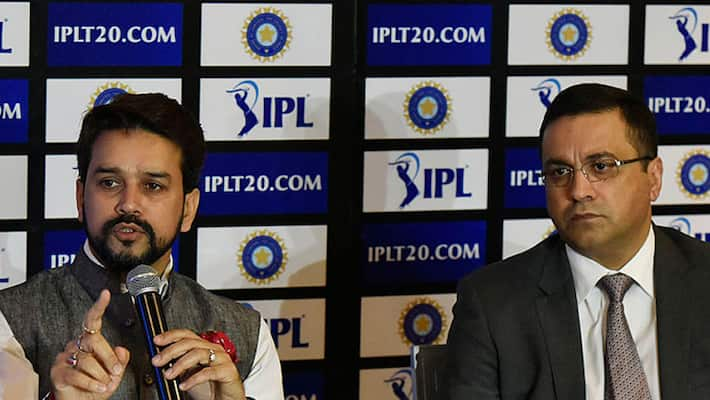 The apex Court has frozen BCCI's funds for the state associations and has asked the Lodha panel to appoint an independent auditor to deal with the finances of the Indian board.
The BCCI wanted the appointment of the independent auditor before the bidding for IPL rights, which is due to take place on Tuesday.
Read more: SC's 'power cut' shock to BCCI, brings in independent auditor
Since the three-panel members are based out of different cities, it looks practically impossible that they would be meeting before Tuesday.
The three-member panel comprising former CJI Lodha, Ashok Bhan and RV Raveendran were supposed to meet on Monday to decide on the auditor, but the meeting eventually was cancelled.
However, the IPL rights will be awarded from the 2018 edition, 10 years for television and five years for the digital platform.
"The BCCI while floating the tender and announcing the date never consulted with the committee and now that's coming to bite them. And also it's still two years to go. What's the hurry? The panel will be meeting and asking for all the documents and then coming to a decision. It will take some time as a lot of things needs to be checked," a source close to the panel told PTI on Sunday.
Now that the independent auditor will not be appointed before October 25, the bidding process might get postponed.
Read more: SC bowls and BCCI bowled out
The BCCI is getting edgy at the moment as a lot of the representatives from the 18 international bidders who have bought the ITT documents will have their travel and business schedule in disarray.
"It was a process where our auditors (Deloitte), legal firm (Amarchand) along with two independent faces from the global media industry would be vetting the tenders, looking into all the aspects. The BCCI bigwigs will only be spectators. Our only job is to announce the names as it is an independent process. If we don't get any response, we don't know what to do," a senior BCCI source said.
If the BCCI go ahead with the bidding process, it could lead to the contempt of court and it may be safe to assume that the tender process for media rights in all likelihood will be deferred.
Last Updated Mar 31, 2018, 6:45 PM IST