BCCI to finally use DRS on trial basis
• BCCI and Indian limited-overs skipper, Dhoni have always opposed the use of DRS.
• The last time India used DRS was back in 2008.
• Kohli and Kumble have shown openness for DRS and hence BCCI have decided to use it on trial basis.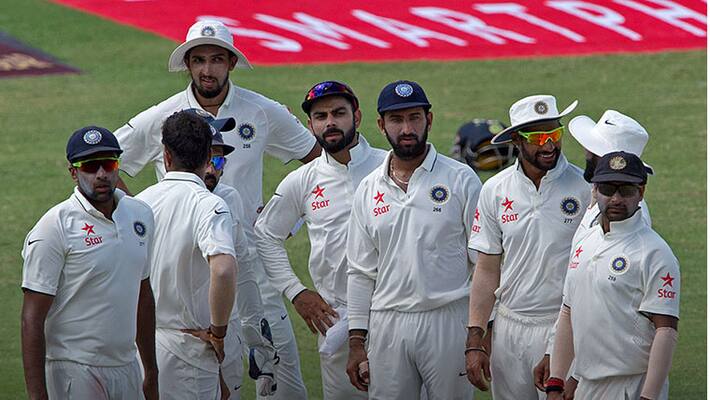 "The Board of Control for Cricket in India will deploy the Decision Review System in the forthcoming series between India and England starting November 9, 2016, on a trial basis to evaluate the improvements made to the system, over a period of time," the Board said in a  statement.
The BCCI and India's limited-overs skipper MS Dhoni have long opposed the system. But the Board's stance has softened after India's current Test captain Virat Kohli and coach Anil Kumble expressed their openness to experiment with the technology.
Kumble, who heads the ICC Cricket Committee, visited the MIT Laboratory last year to assess the upgraded research on ball tracking technology and the contentious Hot Spot, which had been called unreliable by the BCCI in the past.
India last played a Test series with DRS in use was way back in 2008. It was their away series against Sri Lanka.
The Board said in a recent meeting with the ICC and the Hawkeye officials, the improvements made to the system were further evaluated by the BCCI team.
The Board stated that it was "satisfied" that most of the concerns and suggestions that were expressed by it over a period were "addressed to a significant extent".
The significant changes, which have been effected, include the introduction of ultra-motion cameras which will address issues with regard to calculating the predictive path which allows the ball tracking, to be more accurate.
Another change was manual intervention to set the impact point has been controlled by the introduction of the 'Ultra edge.' It has been approved by MIT and will help in determining the frame of impact.
"Ultra edge also ensures that post impact, balls do not affect the predicted path or impact point and hence the accuracy has been improved," the BCCI stated.
"Earlier, there was a possibility that the operator would have missed a delivery and hence a LBW appeal could have been missed. Now, Hawkeye has developed the technology to record and save all images so that in case an operator fails to arm the tracking system, the images can be rewound and replayed."
The Board said additional cameras have been installed so that there is "redundancy and also provide 100 per cent reliable spin vision for DRS".
Last Updated Mar 31, 2018, 7:06 PM IST