BCCI to call off India vs. England Test due to no funds?
India and England are set to play first Test at Rajkot, starting tomorrow.
The BCCI has asked the SC for funds for the first Test.
The Lodha Panel restricted the BCCI from transferring funds to state associations until BCCI implemented Lodha reforms.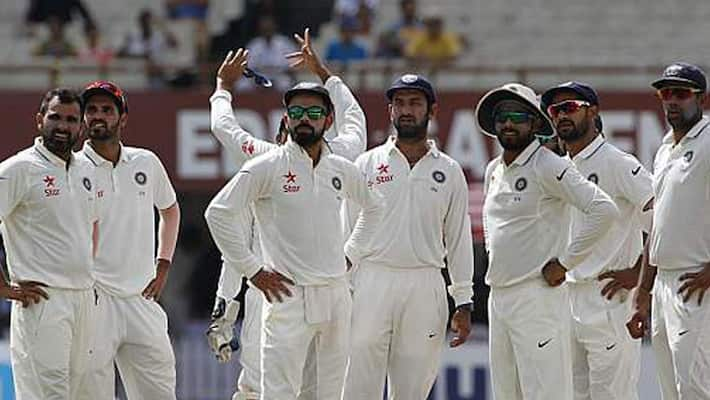 The Indian cricket board has threatened to cancel the tour if the funds are not released. 
On the recommendation of the Apex Court-appointed Lodha Committee, the BCCI was restricted from transferring funds to its state associations.
Read more: Can World No. 1 India beat Australia's home record?
However, the Lodha Panel has opposed BCCI's submission, saying that the cricket body is in contempt by not obeying apex court directions.
Meanwhile, the SC bench will consult the Chief Justice of India (CJI).
BCCI took a call on Monday night to seek the Supreme Court's guidance to take forward the formalities that are still pending with the England Cricket Board (ECB).
Senior counsel for the BCCI, Kapil Sibal, and his team will draft a petition on Tuesday so that the BCCI and ECB can go forward and place the MoU in place. Until that is done, the England side will not be granted the preset courtesies of a tour.
According to a report in the Times of India, the Board said, "Contracts are waiting to be signed. The agreements with the England Cricket Board is also pending, and there's no word on the IPL media rights tender. There is hardly any time left for the 2017 edition and preparations need to begin."
The Rajkot Test is the opening Test of India and England's scheduled five-Test series, and the other matches will be hosted by Vishakapatnam, Mohali, Mumbai and Chennai. Three ODIs and T20Is will follow that.
Last Updated Mar 31, 2018, 7:05 PM IST