Have people stopped watering their lawns?: BCCI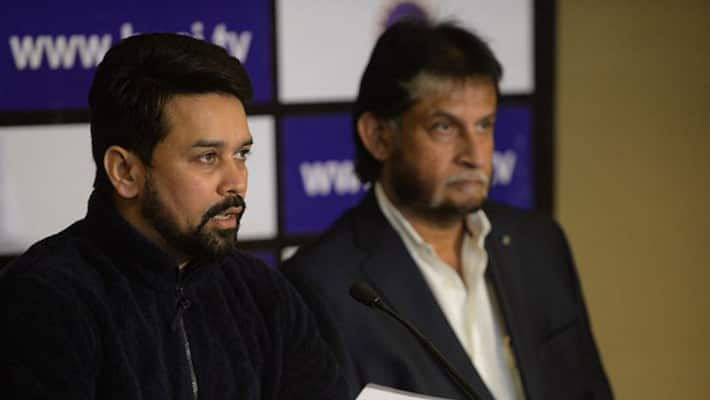 Stumped by Bombay High Court's order of shifting 13 IPL matches from drought-hit Maharashtra, the BCCI today said the cash-rich league is being targetted unfairly and it won't be easy to move out games midway through the tournament.
The Bombay High Court today asked the BCCI to shift all the IPL matches after April 30 from Maharashtra due to the acute water crisis in the state. Mumbai, Pune and Nagpur are the three venues in Maharashtra scheduled to hold the IPL matches.
BCCI Secretary Anurag Thakur said there was an attempt to create negativity around the league.
"We are not using drinking water, we have said that we'll use treated sewage water only. How many swimming pools of 5 star hotels have been shut? Have people stopped watering their lawns? There is an attempt to create negativity on every issue these days. IPL was to use 0.00038 per cent of water so that shows the requirement was not much," Thakur said.

 
Maharashtra -- home to Rising Pune Supergiants and Mumbai Indians -- was to host 13 games after April 30, including the final in Mumbai.
"Organising the IPL is a gigantic work. It's not easy. All preparations had been done, completed. Now shifting the matches will be a problem. So far, we have not got the written order, after we get that, we will study the order and work out an alternative plan. Out of 19 matches in Maharashtra, 13 have to be moved out, we will have to work it out," said IPL Chairman Rajiv Shukla.
Last Updated Mar 31, 2018, 7:04 PM IST