Aizawl FC became were the crowned champions of the I-League 2016-2017 season.
They were the first team from the Northeast to have won the most prestigious league in India.
All India Football Federation (AIFF) have been contemplating about merging the I-League and the IMG Reliance-backed Indian Super League for a long time now. The AIFF wants to create a longer and sustainable league. The idea still does not make sense to many of the critics, who have slammed Indian football's governing body for the same.
If ISL and I-League are merged, teams who will not be able to franchise fees will be relegated to the 2nd division of the new football structure in India. This would definitely mean that Aizawl FC, the new champions of the I-League, will definitely be relegated to the nd division.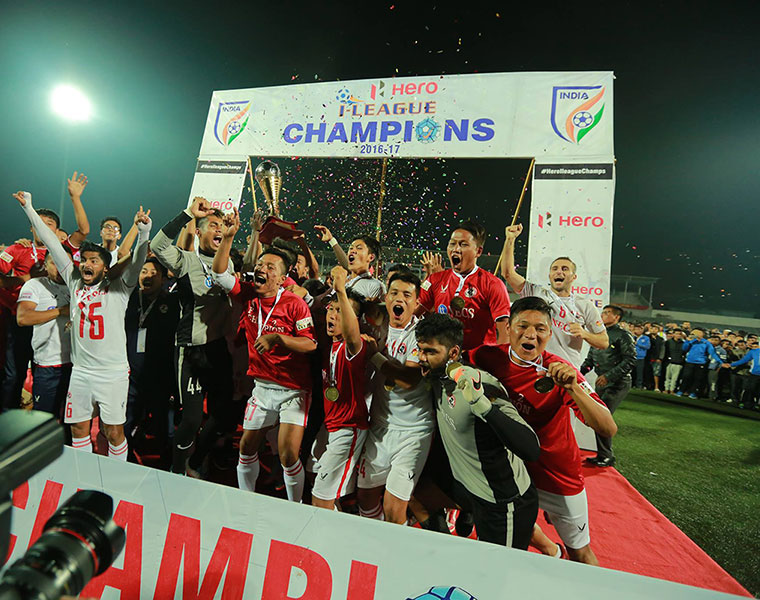 This is because Aizawl FC's budget was apparently ₹ 2.5 crore only and by no means they can afford the fee of the franchises. Therefore, the team management released a statement and also have threatened to fast until death if any positive response does not come from the AIFF. 
"If no positive response is received from AIFF, the club will approach central sports minister, Prime Minister of India and also president of AFC (Asian Football Confederation). If all these steps are failed, the club will have no other choice but will resort to world wide protests, sitting demonstration near AFC/FIFA offices, picketing of AIFF office, mass hunger strike/fast unto death protest," a statement released by Aizawl FC read. 
Here's the tweet:
Aizawl FC has submitted its formal claim to AIFF to continue in the top league... pic.twitter.com/Z43cHEV0OA

— Aizawl Football Club (@AizawlFC) 2 May 2017