Adelaide to host first pink ball Ashes Test next year
The first Ashes day-night Test will be played during 2017-18 edition.
England hold the Ashes after beating Australia 3-2 in 2015.
Australia have won both the pink ball Tests they have played so far.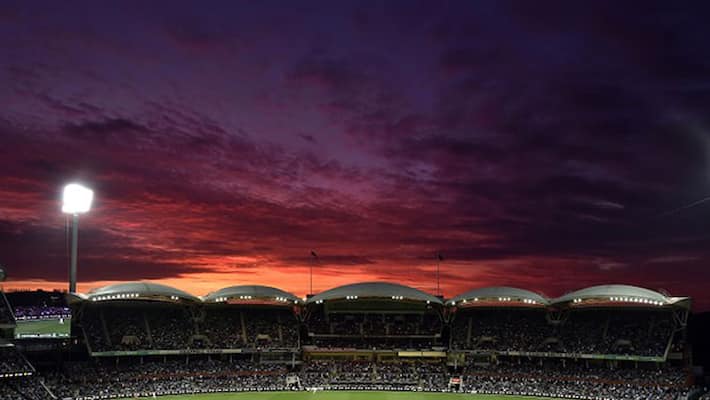 Australia, which will host the next edition of the Ashes, will host the day-night Test against England in Adelaide Oval. The pink ball Test will be played from December 2 to 6.
The day-night Test will be the second match of the 2017-18 series with Brisbane's Gabba hosting the opener from November 23-27.
Perth will host the third Test from December 14-18 either at the new Perth Stadium or, if the 60,000-seater arena is not ready in time, back at the 15,000-capacity WACA.
Melbourne and Sydney will stage the traditional Boxing Day (December 26-30) and New Year's (January 4-8) matches respectively to round out the series.
England will also play One-Day Internationals in the same five cities in January 2018, while New Zealand will co-host a Twenty20 series involving all three countries in February.
Australia have already played two pink ball Tests, having won both the matches. The historic maiden pink ball Test was played between Australia and New Zealand in Adelaide.
Steven Smith outplayed South Africa last month in the day-night Test at Gabba. Meanwhile, England are to host their first day-night Test next August at Edgbaston against West Indies.
Read more: A new Australian side escapes whitewash; wins final Test vs South Africa
"We're excited to announce that Adelaide will play host to the first ever day-night Ashes Test," Cricket Australia chief executive James Sutherland said.
"We know how much Adelaide fans love this style of Test cricket. We're expecting a full house next year in what is sure to be a great contest," Sutherland, who has been a driving force behind the adoption of pink-ball cricket, told Reuters.
England hold the Ashes after beating Australia 3-2 on home soil in 2015.
Last Updated Mar 31, 2018, 7:02 PM IST