Director Jude Anthany trolled hard for mocking minister MM Mani
Jude Anthany Joseph received criticism for his post against M M Mani
Mani who has no primary education was inducted into the Left Democratic Front Ministry on Sunday.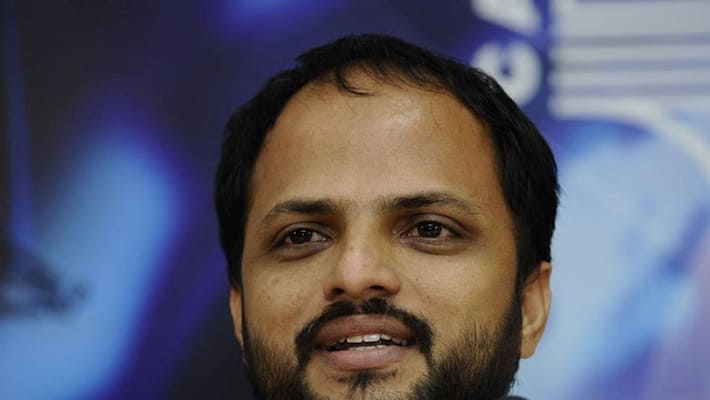 Hit filmmaker Jude Anthany Joseph was trolled hard by netizens on Sunday for his comments against newly designate state power minister MM Mani. 

Taking a jibe at Mani's educational qualification, Joseph had opined that he wasted his time going to school. Although Joseph did not name Mani, people who came across his comment identified whom the director was referring to. 
Mani, who comes from a very humble background was forced to take up the job of wage labourer in the plantations of Idukki at a very young age and hence had to discontinue his studies. However, Mani's relentless union work among plantation workers won him popularity.
A nine-time CPM district secretary, he also holds the distinction of being the longest serving person in the post. But Joseph's post mocking the academic qualification of Mani did not go down well with many of Communist loyalists and Joseph was criticised for his insensitive comments. 

Meanwhile,  in response to the criticism Joseph posted another comment saying he will continue to express his views and his posts are not targeted to gain any attention or political patronage. 
Mani is also a man infamous for his provocative statements that had many times put the CPM and the Left Democratic Front (LDF) in a difficult spot.
 He recently created a flutter in the LDF by calling Communist Party of India (CPI) ministers  in the Vijayan ministry 'stupid.' He even said that the ministers had brought shame on the ministry, inviting sharp reaction from the second largest partner in the LDF. 

 Mani made headlines in India and abroad in 2012 and faced murder charges by bragging in a party rally that his party had killed political rivals in the past. 

Mani will be sworn in as the Power Minister on 22 November. 
Last Updated Mar 31, 2018, 6:53 PM IST