Anti-party activities will not be tolerated: BS Yeddyurappa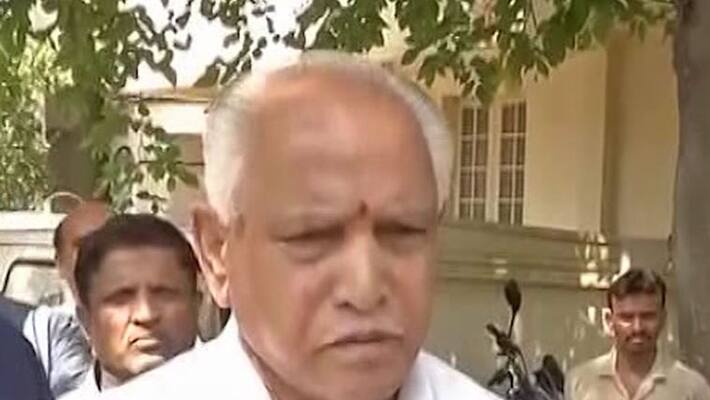 Facing intensifying discontent in the party over his style of functioning, BJP Karnataka unit President B S Yeddyurappa on Saturday threatened to take action against "anti-party" activities by anyone, "however big they are".
    
The appointment of office-bearers and presidents of district units has triggered discontent against Yeddyurappa, with several party functionaries under the leadership of former Deputy Chief Minister K S Eshwarappa openly questioning his "unilateral" decisions.
    
They are demanding a rollback of appointments, stating that it was not discussed in the core committee (the highest decision-making body), but Yeddyurappa has refused to yield.
    
Stiffening his stand, Yeddyurappa while speaking at the party's state office bearers meeting here said without naming anyone, that those involved in anti-party activities, "however big they are", would not be tolerated.
    
"Anti-party activities will not be tolerated. For this purpose, I will be announcing a disciplinary committee."
    
"Anyone, however big they are or whatever the reason may be, if they involve in any anti-party activities will not be pardoned. If you have any problem, come let us sit together and discuss it. Instead of that if statements are issued it  will create confusion," he added.
    
Eshwarappa skipped today's meeting, attended by party's state in-charge P Muralidhara Rao, Union Ministers Ananth Kumar, Sadananda Gowda and Siddeshwara, besides former Chief Minister and Leader of Opposition Jagadish Shettar.
    
Blaming the media for glorifying "small issues" within  the party, Yeddyurappa said "when there is infighting within Congress and JD(S), we will have to work together."
    
"We have a responsibility on us, so we have to be together and cooperate," he added.
    
Eshwarappa has held a series of meetings of like-minded leaders in the last couple of days, during which criticism was expressed over Yeddyurappa's style of functioning, the "high-handedness" of his loyalists in party affairs and prominence given to those in his erstwhile outfit Karnataka Janata Party
(KJP).
    
After one such meeting yesterday, Eshwarappa said his  intention was to protect the interests of loyal party workers  'who are in pain' and safeguard the system that has been in  place for long.
    
"Let Yeddyurappa say that he has made appointments after discussing with state core committee, I will surrender today itself," he said.
    
Yeddyurappa was forced to resign as chief minister in 2011 over graft charges, following which he quit the party to form KJP. He returned to BJP following the announcement of Narendra Modi as party's prime ministerial candidate ahead of 2014 Lok Sabha polls and was recently appointed state party chief.
Last Updated Mar 31, 2018, 6:33 PM IST