CPM-Congress: Frenemies in Bengal, enemies in Kerala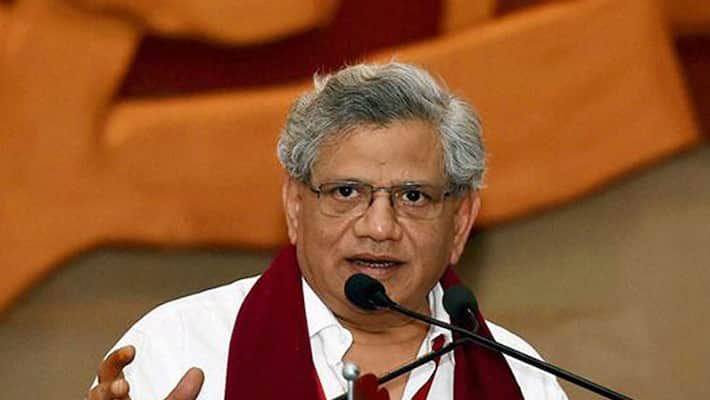 "It is not like the leadership of these two parties are meeting and shaking hands and saying let's go together," said Communist Party of India Marxist (CPM) general secretary Sitaram Yechury in denial mode when asked about the party's electoral 'understanding' with the Congress in West Bengal.
In an interview published in The Economic Times on Thursday, Yechury also brushed aside any contradictions in the party's strategy in the WB.
Thursday morning, Malayalam newspapers carried reports of Left Front candidates sharing the dais with Congress president Sonia Gandhi during a campaign rally at Malda, exposing Yechury's explanation. 
"This is an intellectual property right of the CPM, if we can call that- 'outside support.'

As the Bharatiya Janata Party (BJP) attempts to play up the Bengal bonhomie as a poll issue in Kerala, the CPIM leaders and cadres are finding it all the more difficult to offer a logical explanation. The BJP has put up hoardings across the state criticizing the CPM-Congress tie-up in Bengal, and its social media wing is actively trolling the strange bedfellows.

But the Congress in Kerala hopes that the WB tie-up will not affect its prospects here. In fact, Kerala Chief Minister Oommen Chandy has gone on to the extent that he was ready to campaign for the CPM-Congress candidates in Bengal. By declaring it in public, Chandy was also trying to put CPM on the defensive. The Congress would love to leave the ideological baggage with the CPM and let the Communists do all the explaining.
What about supporting Congress from outside? Yechury tried a clever explanation.  Recalling the party's support to the post-Emergency Janata Government, he said: "This is an intellectual property right of the CPM, if we can call that- 'outside support.'
But will this intellectual property right logic sell?  Let's wait for the poll scene to heat up further.
Last Updated Mar 31, 2018, 7:01 PM IST