Mysuru's scion Yaduveer's 'lagnapatrike' today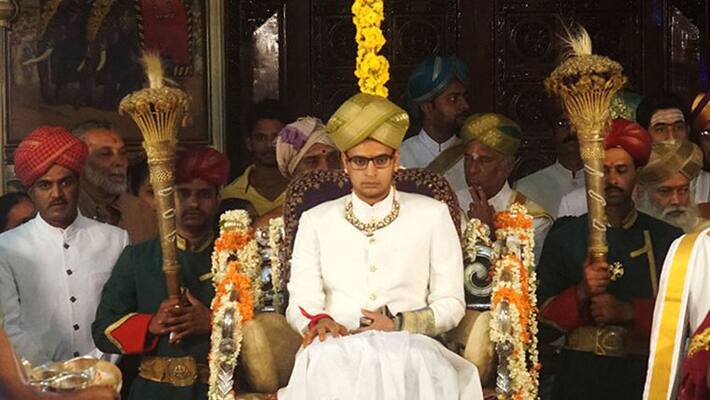 Mysuru will be witnessing an official royal convention of the 27th titular head of the Wadiyar dynasty today. Yaduveer Krishnadatta Chamaraja and his fiancé Trishika Singh's 'lagnapatrike' ceremony will be held at Amba Vilas Palace in Mysuru.  
After a gap of 40 years, a marriage function will be held at the royal palace in the historic city. A pontiff from Parakala Math and Sringeri accompanied by the Rajaguru of the royal family will attend the function to bless the royal couple. The function will be open to the relatives and acquaintances of the royal family.
The royal marriage is scheduled to be held on June 25 after seven days of pre-wedding functions which will commence from June 22. 
In February 2015, after an interregnum of over a year, Yaduveer was adopted by Pramoda Devi as her son. Consequent to his adoption, he was accepted as an adopted son of Sri Srikantadatta Narasimharaja Wadiyar and Smt Pramoda Devi Wadiyar and he was formally renamed as Yaduveer Krishnadatta Chamaraja Wadiyar.
Last Updated Mar 31, 2018, 6:57 PM IST