55-year old economically well-off Woman starves to death in Kerala
The panchayat member who visited the house found the corpse of woman
Mentally ill daughter was sitting near the corpse
Neighbours alleged that the carelessness of relatives resulted in the death of Sobhana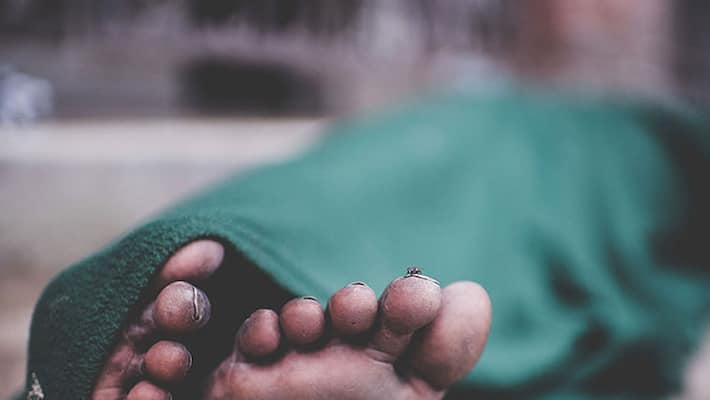 The 55-year-old woman with mental disorder, who was found dead at her house in Edappal, Malappuram, allegedly died of starvation. Her daughter Sruthi, 25, who was found lying near the corpse was admitted to hospital. 
 
The incident came to light after a panchayat member visited the house. 
 
The woman, Sobhana, who belongs to an economically well-placed family, was living with her daughter. Both women were suffering from mental disorder.  The woman and her daughter reportedly own property worth crores. It is suspected that the deceased died of starvation, however, none of her family members took care of them. 
Two brother's of Sobhana lived close-by to her house, but nobody took care of the mother and daughter.
 
K P Rabiya, the panchayat member, who visited the house following a request from Sobhana's relatives said that the relatives were not taking care of the women. "One of her relatives called me saying that Sobhana is not responding to their calls. On reaching there, we found Sruthi sitting next to the one-day-old corpse of her mother. Though I asked them to take both women to the hospital they were not ready," Rabiya said.
 
Neighbours alleged that the family members are responsible for the death. They were starving for days as there were no signs of cooking in the house. We believe that mother and daughter did not have food for many days. The relatives were reluctant to cooperate with any initiative to help the women, she said. 
 
Sruthi, who was admitted to the hospital, was suffering from severe health issues owing to starvation. She was too weak and was not in a mental condition to care for herself. 

Last Updated Mar 31, 2018, 7:05 PM IST