Would you love your husband if he wore make-up, sarees everyday?
Man duped woman into marrying him despite having effeminate choices
The woman has sought a divorce from her husband on grounds of impotency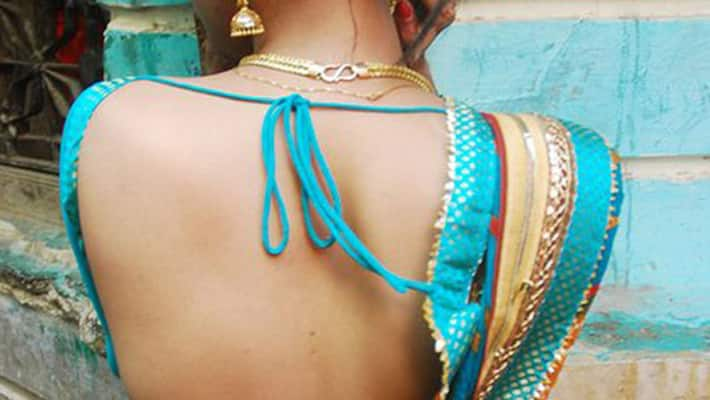 Arranged marriages in India are conducted with lot of care and research. It is like a project in most cases where parents of the bride and groom conduct extensive enquiry into the lives, families, friends and lifestyle of the prospective partner. This is done so that in future the couple may not face problems in their marital life.
That said, in an Indiranagar woman's case, all this research proved futile as she faced the most shocking truth of her marital life. Manisha (name changed), a 29-year-old employee at a software company on Bannerghatta Road has had her life turned upside down due to the peculiar habits of her husband.
Well, if her husband had an alcohol or a gambling addiction, at least he could be sent to rehabilitation, but in Manisha's case, her partner loves dressing up like a woman. So much so that she has said that on the first night after marriage, Rajeev (name changed) insisted on dressing up in a sari, wearing his wife's make-up and behaving like a woman. She also revealed to her counsellors that Rajeev behaved normally in the morning when he went to his job in a city IT company, while at night, in the house, he would wear a sari and accessorise himself accordingly.
 Manisha, pained and embarrassed by the situation has sought a divorce after one year of marriage, citing impotency of her husband and objection to his effeminate lifestyle.
According to a report in TOI, Manisha has also filed a complaint with the police regarding the matter. Their conjugal life never took off because they have not consummated the marriage even after so long. Rajeev, the woman has alleged, is interested in her as a lesbian partner and wants to establish a relationship on those terms. This is something unacceptable to Manisha.
Since the complaint was made to the police, the couple are being counselled at Vanitha Sahayavani, a women's helpline run by the city police. Rajeev, meanwhile, has agreed to the separation.
The pressure on Manisha and Rajeev is great. Each needs to conform to society's views of what is a normal marriage. Manisha wants a normal home and husband while Rajeev seeks someone who can understand his requirements.
What Rajeev did was essentially wrong, under the garb of an arranged marriage he wanted to legitimise his life and in turn ended up wrecking the life of Manisha. Society is still not completely accepting of same sex relationships and probably under the pressure to maintain appearances as a man of the house, Rajeev may have taken the decision.
Last Updated Mar 31, 2018, 6:38 PM IST