Woman attempts suicide in front of BJP MLA Ramdas' house
According to reports, Ramdas contacted Prema Kumari and said after the Assembly elections he would accept her as his wife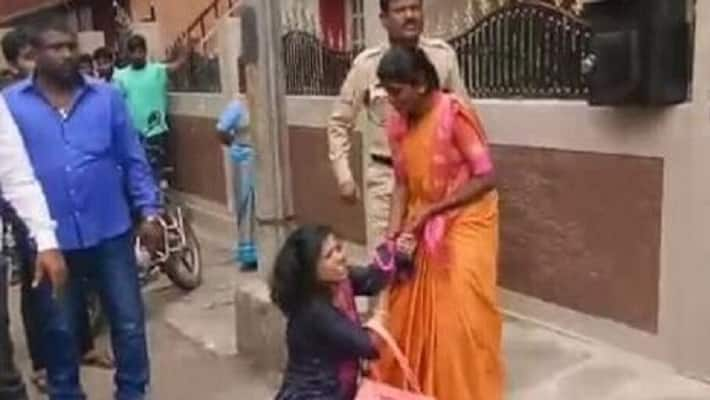 Mysore: On Saturday (21 July), a woman attempted suicide in front of BJP MLA  SA Ramdas' house. When he went to stop her she alleged that he had betrayed her.
"I do not want to live, let me die," said Prema Kumari, in front of police.
She tried to commit suicide by strangling her neck with a shawl but police stopped her. A defiant Prema Kumari said she would again kill herself in front of the MLA's residence if she did not get justice.
As per reports, she told the police that her mother Leelavati was sexually harassed by some of Ramdas' supporters and BJP activists.
Ramdas contacted Prema Kumari through Suvarnamma M, who reportedly was a mediator. It is alleged that he promised to accept Prema Kumari as his wife after State Assembly elections in May.
And now, Prema Kumari, a proof, also released an audio clip when they both had this conversation.
Prema Kumari has been taken into police custody. Four years ago, Prema Kumari had accused Ramdas of cheating her. Then, she had alleged that Ramdas had an affair with her and also had promised to marry her.
In this year's State Assembly elections, she had declared that she would contest against Ramdas in KR Nagar constituency. However, she back
Last Updated Jul 22, 2018, 12:58 PM IST