CM Naidu woos state employees to Amaravati with five-day week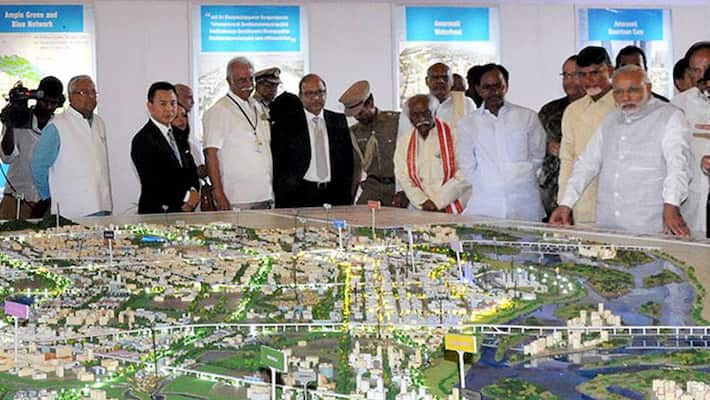 The announcement, applying to officers in the secretariat and heads of department, is seen as an attempt to encourage reluctant employees to shift their base from Hyderabad to a temporary secretariat (which is under construction) in the new capital region in Guntur district. However, this will come into force only when the employees relocate themselves to Amaravati. 
Read more: CM Naidu returns empty-handed from Modi meet

Although many of the state government employees are not very enthusiastic about shifting to the new temporary capital in the Amaravati region, a five-day week has been one of their pre-conditions for making the move.

According to state chief secretary SP Tucker, the government has decided to introduce the five-day week to help employees cope up with the stress of leaving their families behind in Hyderabad. Most families cannot be shifted immediately due to a lack of residential accommodation in the new capital region.

The government is planning to move at least 12,000 to 15,000 employees working in the secretariat and the heads of departments in a span of three months from June 27, 2016. 
Read more: A house for CM Naidu (and how much it cost the state)

"Even though three new states have been created in the recent past, none of these States government had ever faced opposition from the employees to relocate themselves to the one of the successor states. This is for the first time, in India, a break-away state retained the capital and original state has to leave the existing capital," a senior official remarked. 

As the employees are well-settled in Hyderabad, the majority of them are not ready to leave behind their families and migrate to a new capital by themselves. Moreover, the new location lacks proper office spaces, transport facilities and residential accommodations. 

Above all, the children of the employees won't be considered 'native citizens' of Andhra Pradesh state. The existing law denies them this right since the children were born in Telangana. Employees have been demanding that the law should be amended to make their children  'native' to Andhra Pradesh. 

With such issues remaining unresolved, the state employees are reluctant to shift out of Hyderabad. 
Read more; TDP-BJP rift widens in Andhra over special status Bill

The five-day week is being introduced initially for one year and applies to offices of the Secretariat, heads of departments and all other government institutions which are moving out from Hyderabad to the new capital region. These positions will work from Monday to Friday and working hours will be from 10 am to 5.30 pm.

Employees are currently also demanding special trains to be run between new the capital and Hyderabad to facilitate their journeys. Official sources confirmed that the matter was under consideration.
Last Updated Mar 31, 2018, 6:58 PM IST