With 264 nuptials in a few hours, Kerala temple sets new record
The Sree Krishna temple is located barely 30 km from Thrissur town.
It ranks second in popularity and spirituality after Sabarimala.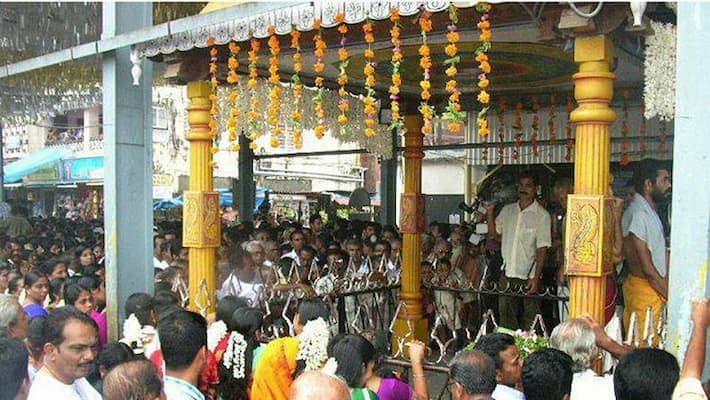 The famed Sree Krishna temple in Guruvayur, one of the most preferred wedding locations in Kerala, is known for its insane number of marriages every year.
But on 4 September, the temple set a new record with 264 couples tying knots in a matter of a few hours. The temple premise was crammed with families, relatives and friends of the brides and grooms. The brides and grooms made long queue in the crowd and waited their turn for getting hitched in front of three mandaps (elevated dais) at the temple.
The temple authorities attributed Sunday's bustle to the longest auspicious muhurtham (favourable time). The ceremonies began as early as five in the morning and reached a crescendo between 8 a.m and 11 a.m, the most favourable muhurtham, with nearly 200 marriages solemnized in just three hours! By the afternoon, the number of weddings had reached 264, breaking all previous records.  
It was the first time in the history that the temple was witnessing this many weddings in a matter of three hours. The earlier record at the temple was in the Malayalam month of Chingam two years back when 226 weddings were held at the popular pilgrimage spot in Kerala.
Last Updated Mar 31, 2018, 6:53 PM IST