Will examine on ground realities, release water to TN: SC to Karnataka
The Supreme Court asked Karnataka to release 2,000 cusecs per day to Tamil Nadu.
The Court has postponed the decision on constituting the Cauvery Management Board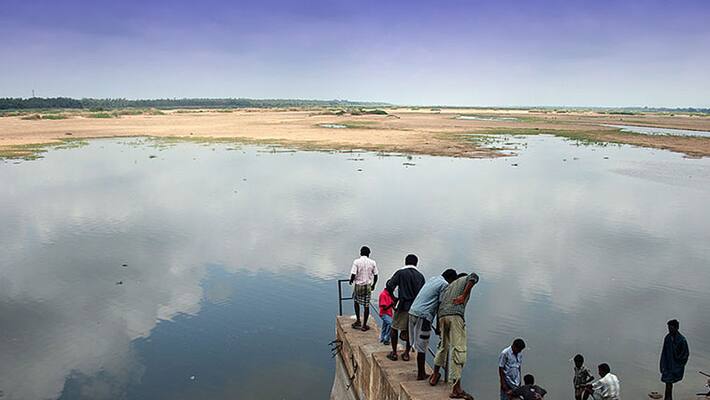 At the same time, in a great relief to Karnataka, the Court has postponed the decision on constituting the Cauvery Management Board.
The Supreme Court has asked the Centre to form a technical team to examine ground realities in the Cauvery basin in both Tamil Nadu and Karnataka.
The Court has asked the team to submit a report on actual 'water condition' in the Cauvery basin on October 17. 
The team will be headed by GS Jha, Chairman of the Central Water Commission. S Masood Husain, Member of Central Water Commission and RK Gupta from the Centre's Chief Engineering Department will be the members of the Technical team.
The team will also have chief engineers from four states – Karnataka, Tamil Nadu, Pondicherry and Kerala.
Meanwhile, Tamil Nadu's advocate Shekhar Naphade has expressed disappointment over the Supreme Court's decision of not taking action against Karnataka and postponing the constitution of the Cauvery Management Board.
In Bengaluru, speaking about the SC verdict, former Prime Minister and JD(S) supremo HD Deve Gowda said "In the current situation, Karnataka is forced to do what the Supreme Court says. But it has heard the state's plea of constituting the technical team to examine water condition in both the states, let us see what will be the court's verdict on October 18."
No Cauvery Management Board for now
Hearing the Centre's petition to review Supreme Court's order on Cauvery Water Management Board, Justices Deepak Misra and UU Lalith bench said that the decision of constituting the Board could be postponed until October 18.
The Supreme Court will take into consideration the findings of the technical team before giving its crucial verdict on the Cauvery issue on October 18.
Also, it looks like after plenty of dilly-dallying, advocate Nariman is back with a bang. He argued with strong words and asked the SC to consider Karnataka's plea seriously.
At last, after many hearings, Karnataka's point of sending expert committee to examine the ground reality regarding water sharing has come true.
Last Updated Mar 31, 2018, 7:06 PM IST