Stray wild buffalo enters villager's house looking for food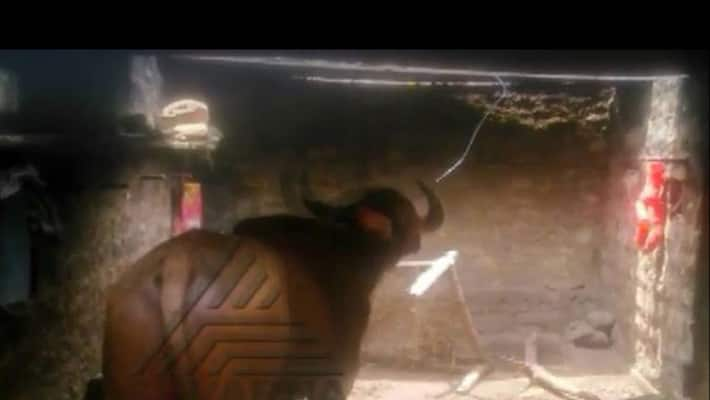 The shocked inhabitants tried to coax the wild beast outside the village and back into the wilderness but the reluctant beast decided to take up camp at one of the houses in the village. The house belongs to a man named Gangappa Kolli.
The villagers immediately locked the door from the outside and called the forest department to reinstate the wild animal.
The beast wounded several villagers before it entered Gangappa's house.
A team from the forest department were dispatched to the spot immediately and stayed with the villagers all night waiting for the anaesthesia specialists to arrive from Bengaluru.   
The villagers provided fodder and water to the buffalo that was trapped inside the house.  
Reacting to the news, Tahasildar, Dayananda Patil said, "We have informed both the police and the forest department. Full police protection is provided in the village"
Last Updated Mar 31, 2018, 6:41 PM IST