Find out why people now pray before this statue
The statue of the mother and child is located inside the Medical College campus.
The sculpture was made by Rajendran, an 'artiste modeller' with the Department of Anatomy.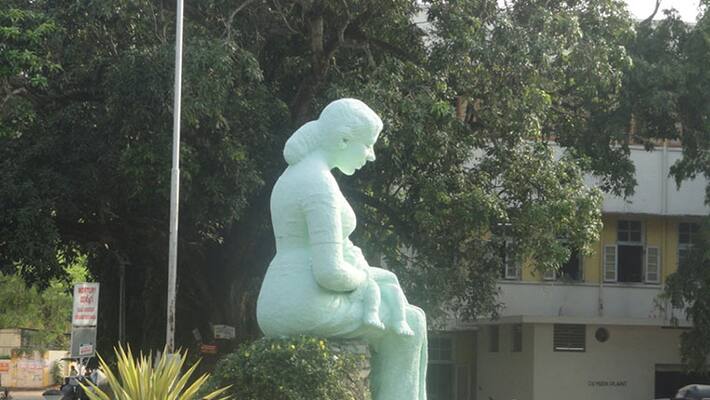 One of the most recognizable landmarks of Thiruvananthapuram city is the mother and baby statue before Sree Avittom Thirunal Hospital for Women and Children (SAT Hospital).
Off recently, the statue is turning out to be a worship spot for patients and bystanders. 

People coming to various hospitals in the Medical College campus are praying and lighting candles before the sculpture for infertility and hassle-free childbirth.

 The statue which conveys the message of safe motherhood and healthy childhood was carved by Rajendran, an 'artiste modeller' with the Department of Anatomy here. But over the years the statue has become so popular that people mostly from the rural parts of the state is finding comfort here.

 'Oruma', a non-profit organisation have appealed people not to revere the idol and put up posters, worshipers have paid little attention. Medical College Principal Dr Thomas Mathew said these practices must be avoided and more priority should be given to providing timely medical help to patients.

Although, there are no proven official evidence of the healing power of the statue the number of people visiting the place has only gone up.
 
Last Updated Mar 31, 2018, 6:41 PM IST