Why have the Bengalureans gone crazy over donkey milk?
Demand for donkey milk is increasing in Bengaluru
People claim it can cure asthma, cold, cough
Doctors say no scientific proof for the milk being used as treatment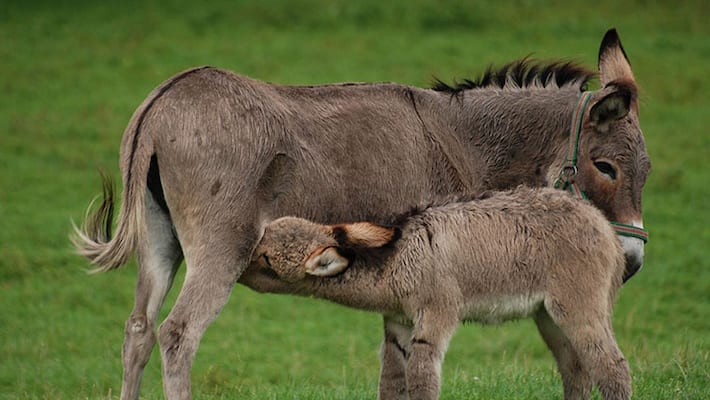 The 'belief' of people that the donkey milk can boost immunity is being utilised by the donkey reares who are selling 50 ml milk for ₹100 in Bengaluru. People also are of teh opinion that the donkey milk can also cure asthma, cold and cough.
Many areas in Bengaluru especially the dobhi ghats in Vasanth Nagar, Cantonment, Madivala, Malleswaram, Rajajinagar, Srirampura and Gavipura have a large number of takers for the donkey milk. The locals here believe that especially children below four years will benefit from the donkey milk.
"The children should eat well. Usually toddlers need to be coaxed to have their food. But once fed with donkey milk, they feel hungry and eat to their stomach's content without any fuss. Besides the milk gives immunity," said Chennamma of Vidyapeetha Circle in Basavangudi.
Chennamma purchases about 200 ml donkey milk from Gavipuram, once a week, and stocks it in the fridge. "The milk should be consumed raw. I give my children two table spoons of milk every day. My grandmother had told me that, donkey milk also can cure cold and cough," she said.
Puttaraj, who owns six donkeys says, "Information on the availability of donkey's milk and its benefits has reached wide in the city. In fact, people come to our areas and buy milk."
The milk is not only good for children but also beneficial for adults. It can cure stomach ache as well, added Puttaraj.
However, the doctors from the City say that there is no scientific backing for such claims. "There is no scientific evidence that donkey's milk can cure diseases.  But it is true that the milk is rich in protein," said a doctor from Basavanagudi.
Last Updated Mar 31, 2018, 7:00 PM IST