Who to blame! The well that saved Russel Market, now lies neglected
The Chowk Bowdi is located opposite the Russel Market.
The well is more than a century-old.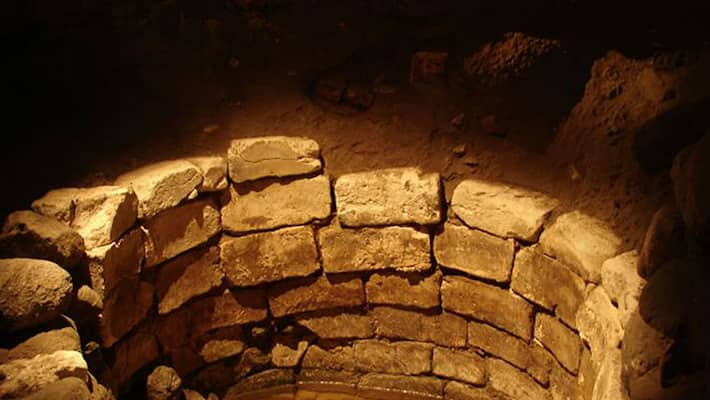 Once a famous quenching point for the eastern and Cantonment regions of Bengaluru, the Chowk Bowdi, is more than a century-old, but today it is at the mercy of the civic officials for its maintenance.
The Chowk Bowdi is located opposite the Russel Market. Despite Cauvery water being supplied to this area, this celebrated well continues to serve the locals, many of whom depend on this water source even to this day. 
For cleaning vehicles and utensils of the nearby eateries and even for public functions, this well continues to serve the purpose and has enough water throughout the year. During summers, when there is no water in the tailend areas of Bengaluru east such as Hennur, KR Puram and Mahadevpura, surprisingly, this well never goes dry.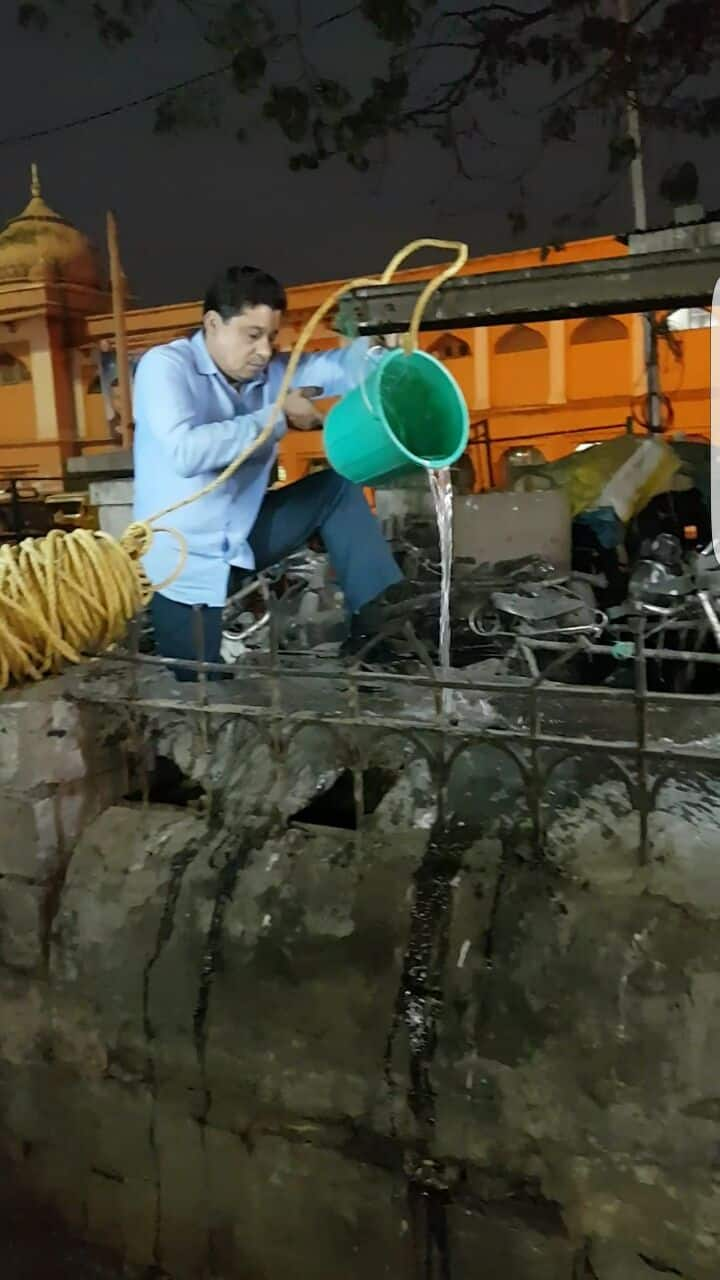 The Russel Market traders owe a lot to this well. When the fire squad were fighting the inferno in the early hours on February 25 that reduced 126 shops to ashes, this well saved the day for many. The fire force used the water from this well and were able to douse the fire. The water level in this ancient well did not deplete despite water being pumped out for over five hours.
Urban lore has it that the well was dug during Hyder Ali's time to supply water to the soldiers.
According to the locals, when the British came from Madras Presidency to set up a settlement in Bengaluru, they looked for a place where plenty of water was available. They found that Shivajinagar area met all their requirements and therefore, established their Cantonment here. 
It is said that the workers who built Chowk Bowdi and Rabu Bowdi also built  tunnels inside, as an escape route to be used by theduring emergency. "My grandfather was a jawan and he too was involved in the freedom struggle. I remember him telling me that arms and ammunition were hidden in the wells and soldiers too hid in the well and later used the tunnels to escape from the clutches of the opposition," said, Mohammed Sadiq Ali, a resident of Shivajinagar.
The well of prosperity
Mohammed Idrees Choudhury, general secretary of the Russell Market Fruit and Vegetable Merchants' Association, confirmed that the wells have been the only source of water for several residents for many decades.
"It was this Chowk Bowdi that saved us from further losses, but the BBMP and BWSSB have not taken any interest in maintaining this well of fortune. It was only this Bowdi that supplied around 150 tankers of water for the month-long Islamic Conference held in early 80's and the water level never went down," said Choudhury. 
Last Updated Mar 31, 2018, 6:44 PM IST