Actor, ex-MP and Congress leader Ambareesh has hinted at some influential person joining the party
Vokkaliga votes will be divided post-SM Krishna's resignation from Congress say, experts
Congress has to gear up for a big change as many leaders are ready to quit party to follow Krishna
SM Krishna has kept his intentions post-resignation from Congress, secret. All that he is saying currently is wait and watch. But the Congress is also hinting at a big change, and one of the MPs, who rarely speaks nowadays (Ambareesh) has used Krishna's lines to say, Krishna's exit has not harmed Congress.
"People had come to a conclusion that it was the end of the party after Indira Gandhi was assassinated. But hasn't the party not only survived but done well too after her exit? It is the same. Just wait and watch who will join the party soon," said Ambareesh. But he refused to give out any details regarding this interesting statement.
Meanwhile, political experts have said that SM Krishna's exit will take away a large number of Vokkaliga votes from Congress. But other two important leaders from Vokkaliga community, Ambareesh and DK Shivakumar's presence in the party might still hold back the votes of the community.
Also Read: Five offers SM Krishna can consider post-Congress
DK Shivakumar, who was a close aide of Krishna was recently seen getting closer to chief minister Siddaramaiah. Recently, during the Cauvery water sharing issue, it was Shivakumar who asked Siddaramaiah to meet the JD(S) supremo and former PM Deve Gowda. This meeting helped in bringing all the political leaders (irrespective of parties) together.
This incident has possibly brought Shivakumar closer to the CM. To support this, so far Shivakumar has not commented on SM Krishna's exit from the party. There are some theories doing rounds that Krishna exited from the party to help Shivakumar get a powerful post in the party.
But it is sure that many leaders are waiting for Krishna to declare his next plans. So still there are chances of big changes in the Congress as leaders like Janardhana Poojary, CK Jaffer Sharief and Prakash Hukkeri have expressed their anger against CM Siddaramaiah's working style. Many have accused the party of neglecting the senior leaders of the party.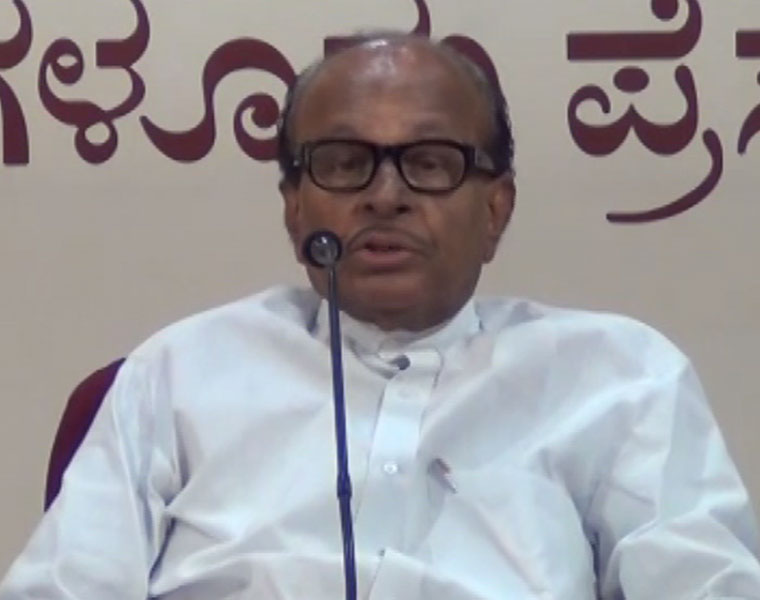 Recently, ex-Minister Srinivas Prasad quit Congress and joined BJP. Other disappointed party members too might take a decision, following the path paved by Krishna. But the question Ambareesh raised remains. As Congress members are on a quitting spree, will the trend be followed in other parties too? If not, who is this special person Ambareesh was referring to?
Whether, the current members getting important posts, disappointed ones leaving the party or new ones joining Congress, the party has to be ready for a big change, courtesy veteran leader SM Krishna.
Also Read: Eight developments which led to SM Krishna's resignation