What's wrong in 'minister' watching porn? asks Swami, who married a Malayalee
A controversial Hindu swami has come out in support of porn hit Karnataka minister.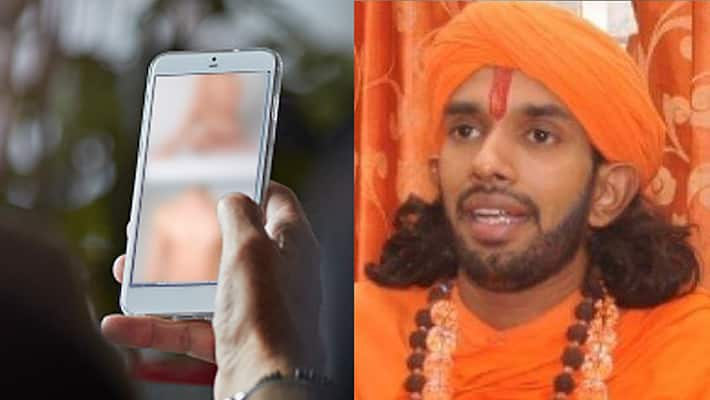 Pranavananda Swamiji, the controversial swamy, who courted controversy after he decided to marry a woman from Kerala as he wasn't allowed to marry in Karnataka, has come out in support of porn-hit Karnataka education.
Education minister Tanveer Sait was caught on cam watching porn during Tipu Jayanthi celebration earlier week in Raichur.
The swamiji has asked what is wrong in watching the image? Seer Pranavananda of Kalaburagi recently entered the wedlock with Kerala based girl Meera in the presence of VHP leaders and Pramod Mutalik.
Supporting the minister, the seer told the press in Ranebennuru that whatever the minister did might not be intentional.
"You hear the beep sound when you receive a Whatsapp message. If he was so obsessed he would have watched such photos in relax inside his private room. As soon as he opened the message box the video journalists have got the snap that was displayed on his mobile just for a few seconds".
Besides he also added that no man is free from lust, anger, greed and hatred.
Pranavananda Swamiji is quite notorious for his hindu fanatic stands. Now it is a surprise that such a seer is supporting Tanveer Sait.   
Last Updated Mar 31, 2018, 7:01 PM IST