Wet shoes and socks out of Kerala schools during Monsoon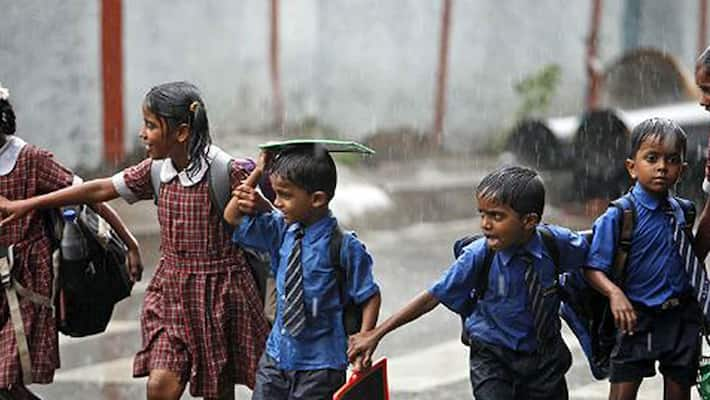 June comes with the monsoon and a new school season in Kerala.  Children go to school, all soaked in the heavy rains. Spending the whole day with wet shoes and socks is a real hassle and unhealthy too. 
But a timely intervention of Kerala State Commission for Protection of Child Rights (KeSCPCR) has come as a big relief for the school children. School should not insist students to wear shoes and socks as part of uniform during monsoon season, the commission ordered on Thursday. It also allowed the students to wear any footwear the student is comfortable with. 
The direction comes after the child rights protection body received complaints that students are increasingly falling ill after sitting long hours with wet shoes in classrooms. The Commission has given direction to General Education Secretary, CBSE Regional Officer and Director of Public Instructions to give instructions to school authorities in this regard. 
The division bench of the KeSCPCR comprising of chairperson Shobha Koshy and member K Naseer also ordered the authorities to file the report on the action taken on the matter within ten days.
Last Updated Mar 31, 2018, 6:58 PM IST