Watch: Angry Amma snubbed interviewer, refused to shake hands
There is one more interview of Jayalalithaa with Karan Thapar that once grabbed headlines.

Her interview with Karan Thapar in 2004 became memorable because the interview gave us a sneak peek into the "fiery", "fiesty" woman Jayalalithaa was.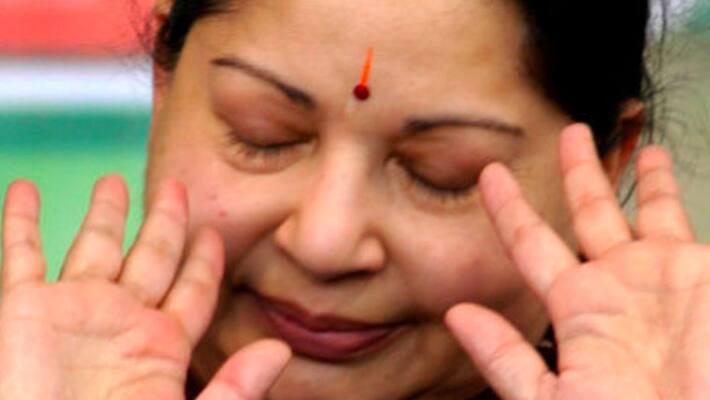 While in Simi Garewal's interview we witnessed a mellow side to Jayalalithaa's personality. Both Jaya and Simi sang "Aaja Sanam" from Chori Chori. 
Karan Thapar's interview with Jayalalithaa on BBC Hardtalk became famous for the way it ended. Towards the end, Jaya refused to shake hands with Karan and said, "I must say it wasn't a pleasure talking to you. Namaste." She walked away without saying another word. 
Despite the fact that Jayalalithaa was a practising Brahmin, her mortal remains were buried just like her mentor MGR. Her body was buried next to MGR memorial on Kamarajar Salai 
Last Updated Mar 31, 2018, 7:03 PM IST