Watch: how the heroic act of this bus driver saved the life of a motorist
The incident happened in Kannur.
The driver is identified as Wilson.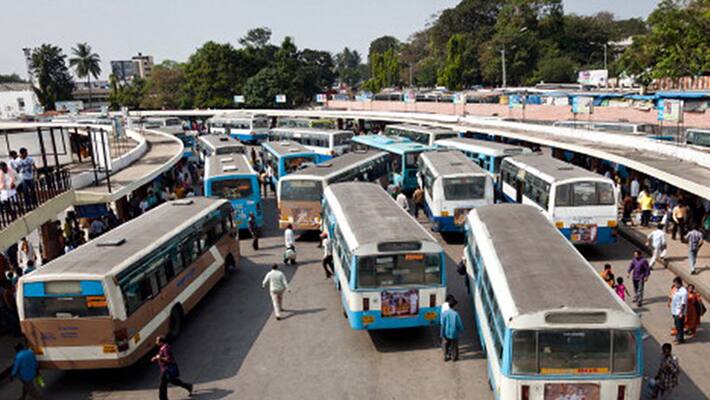 Kerala transport buses known otherwise as 'Anavandi'  (Jumbo vehicles) have the reputation of being sick and unsmart. But a KSRTC (Kerala Road Transport Corporation) driver turned a real life hero and through his heroic act saved the life of a motorist in Kannur. 
Also Read: 'Anavandi' is very sick: KSRTC's debt crosses ₹3371 cr

The driver, Wilson of KSRTC Payyanur depot is a hero on social media after the video went viral. The CCTV footage of a shop shows the bus taking an amazing U-turn to save the life of a motorist. 

Wilson is now getting praises for his presence of mind and timely intervention that saved the life of the motorist who was crossing the road carelessly. 
Last Updated Mar 31, 2018, 6:40 PM IST