Watch exclusive video of Dileep-Kavya wedding
The much loved onscreen couple Dileep and Kavya Madhavan got married on 25 November.
The close-knit ceremony was attended by the couple's relatives and few industry friends.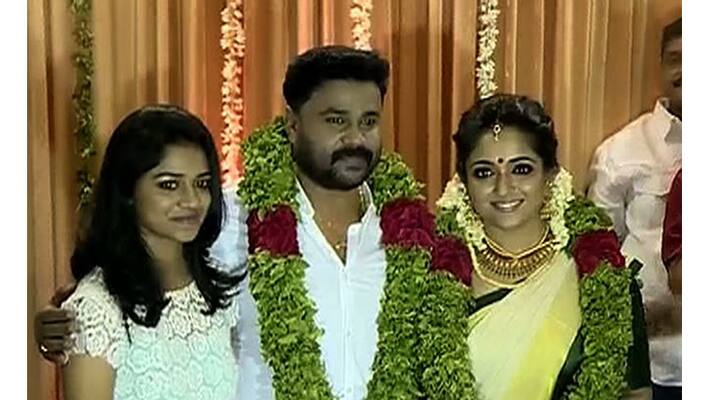 Like their numerous block buster movies, the video trailer of actor Dileep's marriage with actress Kavya Mahavan is also a big hit. 
It was the biggest surprise the stars had in store for their fans. Putting an end to rumours actor Dileep married actress Kavya Madhavan at a private ceremony in Kochi on 25 November attended by close relatives and few industry friends. 

 The whole event was kept a secret until hours before the ceremony. The invitees were told that they were would be attending a movie pooja function.

However, who stole all the lime light was Dileep's daughter Meenakshi, who was seen beside the couple all through out and told media that it was she who had persuaded her father to get married for the second time.

Dileep and Kavya have done 20 films together, and their crackling chemistry had given rise to link-up rumours. 

Dileep was earlier married to actress Manju Warrier, the couple ended their 16 years of marriage in 2014, it was widely speculated that Kavya was the reason behind the couple's separation, but Dileep had denied this. Kavya, meanwhile, was married to an NRI in 2009, the marriage was short-lived, and Kavya called it quits in 2011.
 
Last Updated Mar 31, 2018, 6:40 PM IST