CPM's 92-year-old VS Achuthanandan goes digital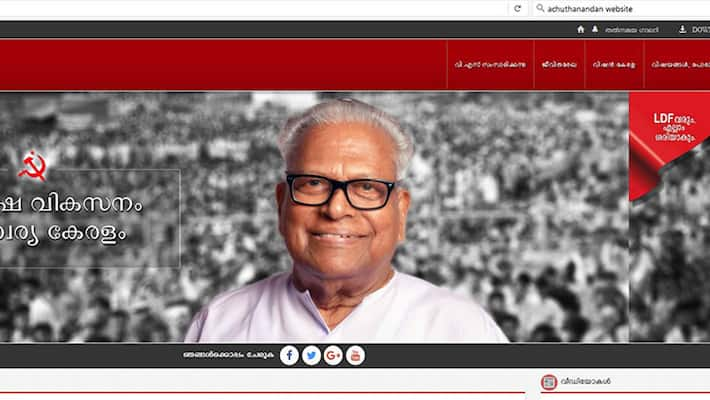 Taking inspiration from fellow politicians who have nailed the art of social media engagement,  Communist Party India(Marxist) (CPM) leader VS Achuthanandan is all set to revamp his social media presence. 
Taking cue from the 2014 elections that saw social media emerge as the real game changer, the party is keen to tap the immense potential of  new media and reconnect with the masses and the youth in particular. 
On Sunday, a redesigned version of Achuthanandan's website will be launched by CPM state secretary Kodiyeri Balakrishnan, simultaneously the leader will get active on Twitter and Facebook page as well. CPM district secretary C K Rajendran will launch the new Facebook page and Government Victoria College union chairman Anand Jain will launch the Twitter account.
The new website will have details of political milestones of VS Achuthanandan through words, pictures and live images and also  The history of the state's communist movement. There will be a section dedicated for his selected speeches and another for caricatures. 
Last Updated Mar 31, 2018, 6:34 PM IST