VS plays spoiler as CPM flirts with KCM, League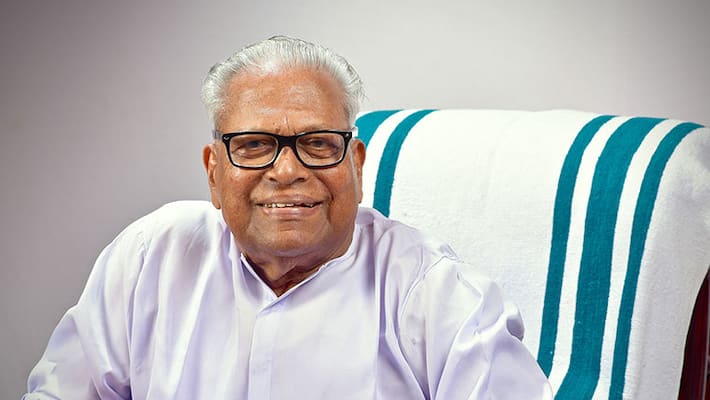 Even as the Communist Party of India-Marxist (CPM) continued its flirtation with the Kerala Congress-M (KCM) after the latter separated from the Congress-led UDF recently, veteran Communist VS Achuthanandan has put a spoke in the wheel by calling the KCM leader KM Mani as the most corrupt. He also termed the Indian Union Muslim League as a communal party.  
 
Also read :Who will marry Kerala Congress next?
 
"Mani is the kingpin among the corrupt and everybody knows that League is a communal party. The CPM cannot go hand in hand with these types (of people and parties)," Achuthanandan said.
 
Also read: After BJP, CPM cosies up to Kerala Congress (M)
 
The statement comes in the wake of the CPM's attempts to woo KM Mani and his party to the Left fold in Kerala. CPM state secretary Kodiyeri Balakrishnan had said that the party was open to having an issue-based cooperation with the KCM that left the Congress-led United Democratic Front (UDF) last week. The CPM mouthpiece Deshabhimani had gone a step further and urged Muslim League, the second largest party in the UDF, to break away from the front and join the left. 
It may be noted that the Communist Party of India (CPI) state secretary Kanam Rajendran had strongly come out in public against a distant possibility of a truck with the KCM. 

Meanwhile, there are unconfirmed reports that the KCM will not reject the CPM's offer for an 'issue-based cooperation.' The KCM leadership camp last week had decided to keep equidistance from all the fronts in the Kerala. 
Last Updated Mar 31, 2018, 6:44 PM IST