Come clean on land granted to Vellappally: VS urges Congress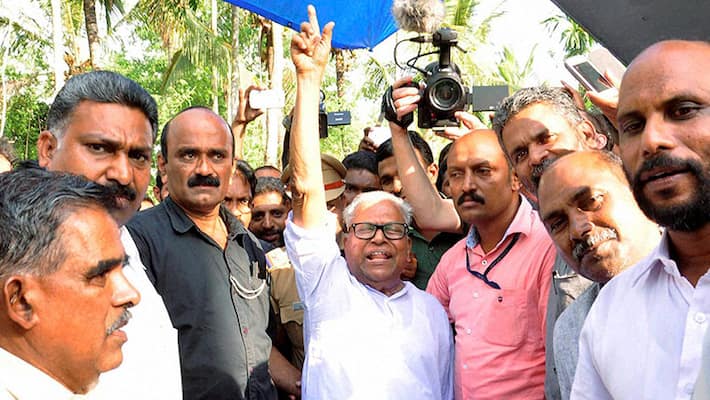 Coming down heavily on the United Democratic Front (UDF) government, opposition leader VS Achuthanandan said that the government must come clean and disclose the land allotted to Sree Narayana Dharma Paripalana (SNDP) Yogam general secretary Vellappally Natesan at a throwaway price. He alleged that the UDF and  Natesan are misusing the teachings of Sree Narayana Guru. 
Achuthanandan urged senior Congress leader A K Antony, to exert influence on fellow Congressmen who have put idealism and principles on sale and struck a secret deal with the BJP. The CPM leader was responding to Antony's statement that his party is aiming for a BJP-mukth Kerala assembly. 
Last Updated Mar 31, 2018, 7:06 PM IST