Will Mararikkulam be repeated in Malampuzha?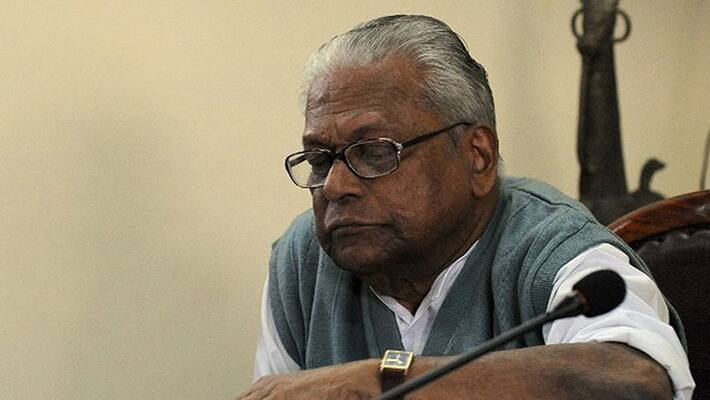 Former Chief Minister and Communist Party of India-Marxist stalwart VS Achtuathanandan shifted to Malampuzha constituency in 2001, after he tasted a bitter defeat at Mararikkulam in 1996, thanks to factionalism in the party. 

The electorate of Malampuzha deposed faith in the Communist veteran in 2001, 2006 and 2011. As the 92-year old comrade, popularly known as VS, seeks another term from Malampuzha, his rivals within and outside the party are hell-bent on defeating him, reports say.  The VS camp has sensed danger as apprehensions are rife that a possible repeat of Mararikkulam cannot be dismissed altogether. 
Though the Congress candidate and Kerala Student's Union leader VS Joy is no match for the former Chief Minister, the CPM leader cannot take him for granted as a few external forces have entered the scene to make it tough for him.  
One major factor working against VS is the open enmity of Ezhava leader Vellappally Natesan, who floated Bharath Dharma Jana Sena (BDJS) and aligned with the BJP, is reportedly camping Malampuzha to mobilise votes against him. VS was the first to raise allegations of fraud against Nateshan related to the micro-finance units under the Sree Narayana Dharma Paripalana Yogam (SNDP). Nearly 60% of voters in Malampuzha belongs to the Ezhava community and the presence of the BDJS may influence the sizeable community that traditionally supports the CPM. The SNDP leader is using the 130 micro finance units to galvanise support for the BDJS-BJP candidate C Krishnakumar. The VS camp fears that the UDF votes might be diverted to the BDJS candidate to ensure the defeat of the CPM leader.
 
In 1996, VS Achuthanandan, who had been tipped for the Chief Minister post, had a shocking defeat. The poll debacle gave a new twist to the factionalism in the CPM.
Despite the show of unity in the top leadership, all is not well in the CPM too. Though the party may not admit it, the confusion regarding who will become the chief minister if the LDF manages to win a majority is writ large. Kept under wraps, the factionalism in the party can erupt anytime, scuttling the apple cart for the CPM.  
Quoting intelligence sources, The Hindu reports that the lottery baron Santiago Martin, controversial businessman VM Radhakrishnan, who allegedly maintains close links with a section within the CPM and Nateshan were working behind curtains to ensure defeat of VS. Though they may not be working together, they are united by a common enmity towards the veteran politician. 
Realizing the gravity of the situation, the campaign managers of the VS have pressed into action. VS will now be dedicating more time in the constituency. Sitaram Yechury will address May Day rally in the constituency and will interact with the party leadership there. The campaign for VS is likely to get more aggressive in the coming days. Because the CPM cannot afford a repeat of Mararikkulam. 
 
Last Updated Mar 31, 2018, 7:04 PM IST