Rajasthan MP Venkaiah Naidu to vote in BBMP elections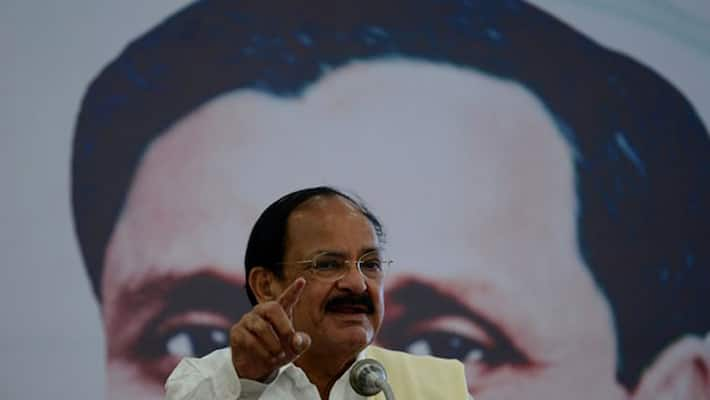 Thanks to an interesting sub-clause of the rules of voting for the upcoming Bruhat Bengaluru Mahanagara Palike elections (BBMP), the Rajya Sabha Member of Parliament from Rajasthan and Union Minister for Urban Development, Housing and Urban Poverty Alleviation and Information & Broadcasting Venkaiah Naidu can cast his vote for the Bengaluru Mayor. 
He can make this vote since his name is in the Bengaluru's voters' list. To be fair,  it is not easy to include a name in the list of eligible voters in the election of the city Mayor and Deputy Mayor of the BBMP. 
To include a name in the voters' list, a document certifying residence in a specific address for a minimum of six months is necessary. Apart from that, officials from the Revenue Department have to verify that address. Only then is the name of a person entered into the list of voters and voting rights conferred after that.

To clarify matters, the Karnataka State Election Commission even enquired whether Naidu's name had been included in any other part of the country besides writing a letter seeking information on the same from the Rajasthan Election Commission as well. But no response is said to have been received. 
As a minimum check, the Commission is supposed to have browsed the Rajasthan Election Commission website, where his name was not listed. 
The sub-clause: 
If the name of those elected to the Rajya Sabha is listed in the voters' list in any part of the country, then they have a right to vote in Mayor, Deputy Mayor elections of the Municipal Corporations in that region. This is clarified under Section 7 of the Karnataka Municipal Corporation (KMC) Act. This system is prevailing in Andhra Pradesh, Uttar Pradesh and Bihar, apart from Karnataka.
Last Updated Mar 31, 2018, 7:01 PM IST