CAG questions Vizhinjam Port, says Adani is the sole beneficiary
The state is investing Rs 5, 071 crores in the port project while Adani Group would invest Rs 2, 454 crores
The preliminary audit report cites various irregularities in project implementation including wasteful expenditure.
Ports Minister said the state government is committed to the speedy completion of the project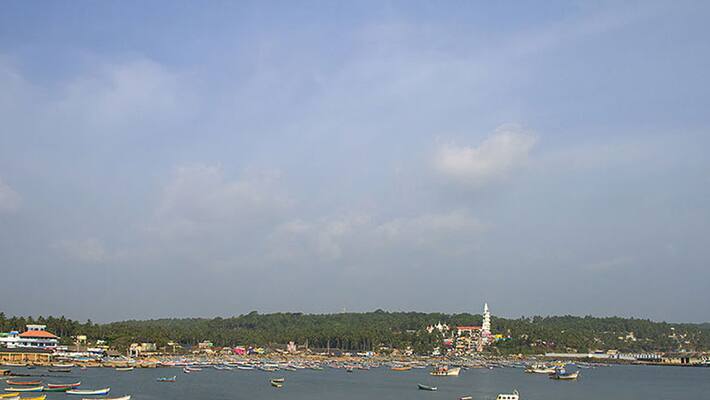 Vizhinjam International Multi-purpose Deepwater Seaport, the much-hyped international trans-shipment terminal project in Kerala capital, is against the best interests of the state, a draft report of Comptroller and Auditor General (CAG) has pointed out. Adani Group, which is building the seaport on a build, operate and transfer (BOT) basis, is the only beneficiary of the project, the auditor said. 
The draft report prepared by Amar Patel, the Principal Account General (Audit), in July, was sent out to Vizhinjam Seaport Limited seeking clarification. 
"CAG has asked for clarification about the project. The final report will be released after considering our explanation. The CAG will also examine the clarification given by state government before preparing the final report. The preliminary draft is not of much significance," Vizhinjam Seaport Limited CEO Jayakumar said. 
The state is investing 67%, amounting to Rs 5, 071 crores, of the project cost while Adani Group will invest Rs 2, 454 crores. The state is eligible to get Rs 13, 948 crores as income from the port in the agreement period of 40 years while Adani Group will walk away with a major portion on of the  Rs 1,32, 705 crores, the report pointed out. 
It is also mentioned that wasteful expenditure and irregularities were noticed in project implementation.  Congress-led United Democratic Front government failed to give satisfactory explanations to some of the doubts raised by CAG prior to the preparation of draft audit. 
The report also points out that the government failed to draw up a Public Private Partnership (PPP) agreement clearly defining the due processes and objectives, much to the disadvantage of the state.  The state did not exercise due diligence while scrutinising financial estimates prepared by external consultants resulting in an escalation of cost estimates. The government also did not try to protect the interest of the state while drafting concession agreement, the report said. 
In August 2015, Kerala government signed an agreement with Gautam Adani's  Adani Ports and Special Economic Zone (APSEZ) to build the trans-shipment terminal and to operate it for 60 years. 
However, Ports Minister Kadannappally Ramachandran said the government was committed to going ahead with the project. 
The report of CAG is expected to be finalised by the end of 2016 and is likely to be tabled in the State Assembly in its December session. 
Last Updated Mar 31, 2018, 6:48 PM IST