Viral Video: Bike catches fire, takes petrol bunk with it!
Bike catches fire at a petrol bunk in Kalaburagi
Fire spreads to filling machine, which gets charred in no time
Watch the video captured on the CCTV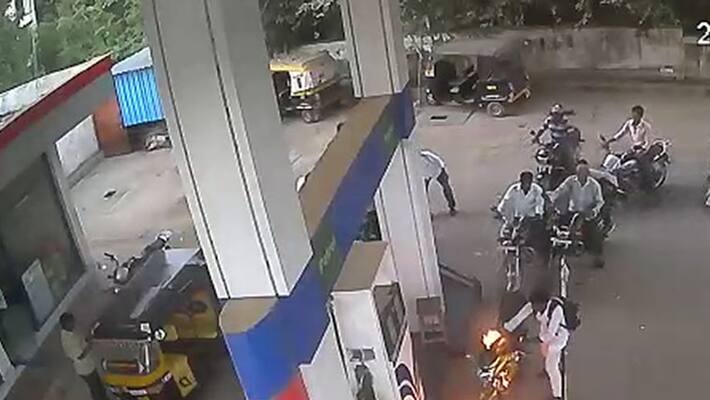 The CCTV footage of the mishap has given answers to why there was a fire at the petrol bunk.
According to the CCTV footage, a man stopped his bike at a petrol bunk at Sedam in Kalaburagi. His bike which was parked just in front of the filling machine caught fire as soon as he had filled the tank with petrol and was locking the tank. He jumped off the bike and soon the fire spread and the filling machine too was charred within no time. Experts say that the fault in the engine of the bike had resulted in the vehicle catching fire.
Watch the video here:
Last Updated Mar 22, 2022, 3:54 PM IST