Man sets village office on fire in Thiruvananthapuram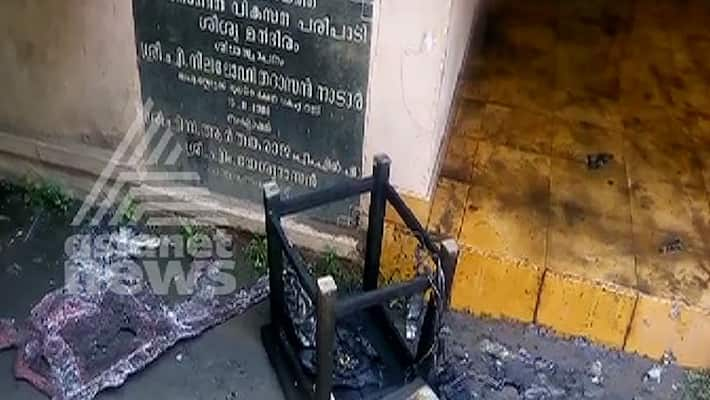 An unidentified man walked into the village office at Vellarada in Thiruvananthapuram and set it on fire, injuring seven revenue officials on Thursday morning. The files and furniture in the office were burnt down in the fire.
Venugopal, a village assistant, has been admitted to Medical College Hospital in Thiruvananthapuram with serious burn injuries. 
Police said that a man wearing a helmet and overcoat walked into the office and threatened the Village Officer. Then he poured some liquid fuel on the ground and set it afire. He then locked the room from inside.
The miscreant opened the door and fled after the office employees raised an alarm. The officials testified that the man also sustained burns. 
District Collector Biju Prabhakar informed that almost 75% of the village documents was turned to ashes. But copies of the documents can be recovered from the Taluk Office, he added. The collector also admitted that the public had raised complaints about the issuing of caste certificate by the officials at Vellarada Village Office. 
Last Updated Mar 31, 2018, 6:35 PM IST