Vijayan's new cabinet to have 12 minsters from CPM, 4 from CPI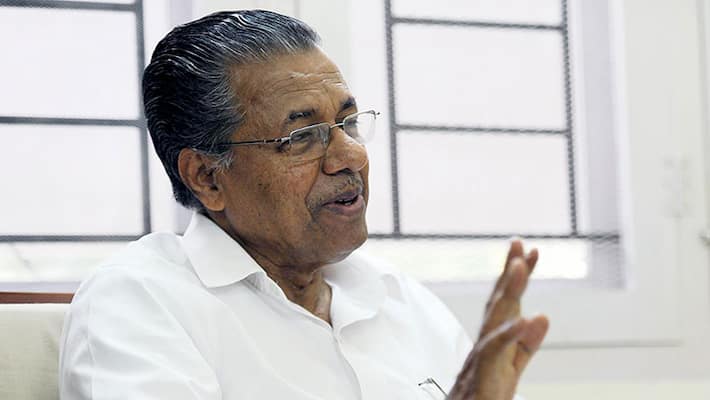 The LDF is reportedly contemplating a 19-member ministry and speculations are rife that the cabinet will have 12 ministers from the CPM, four from the CPI and one each from NCP, Kerala Congress (Socialist) and Janata Dal (Secular).
"We have begun discussions on finalising the ministers and the list will be ready in a few days, Vijayan said.
Rumours suggest that the speaker post will be given to a CPM member and a CPI member will be assigned as the deputy speaker.
The CPI has staked its claim for one more minister during the expansion of the cabinet.
Governor P Sathasivam, who has already dissolved the 13th Assembly, is yet to invite Vijayan to form the Ministry.
Vijayan will be sworn-in as the 12th Chief Minister of Kerala on 25 May at Thiruvananthapuram Central Stadium.
The new cabinet, usually, takes their oath at the Raj Bhavan, but as the LDF expects a larger turnout of invitees, a bigger venue is being planned for the swearing-in ceremony this time. 
While the list of ministers from CPM and CPI is yet to be finalised, the Kerala Congress (S) has already fixed Kannur MLA Kadannappally Ramachandran as their ministerial candidate. 
Meanwhile,Thomas Chandy and A K Saseendran in the NCP and Krishnan Kutty and Mathew T Thomas from Janata Dal (S) are in the run for the minister post. 
Last Updated Mar 31, 2018, 6:39 PM IST