My phone, email were hacked: Jacob Thomas
Jacob Thomas has claimed that his phone was tapped and e-mails were hacked.
The Vigilance Director is probing many high profile cases.
The official has raised suspicion that the information leaked could be used to hamper the probe.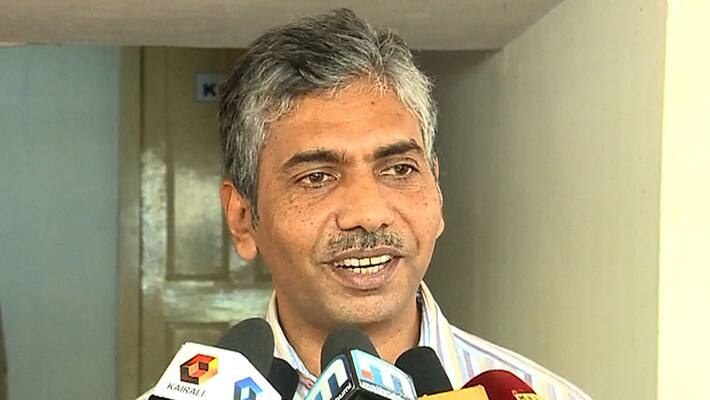 Jacob Thomas, who helms the Vigilance and Anti-Corruption Bureau (VACB) department has handed over a complaint to DGP Loknath Behera alleging that his official phone is being tapped and e-mail is hacked. 

According to norms, an official not below the rank of Inspector General of Police is authorised to intercept phones with the consent of DGP for one week, Thomas has requested for an exception since he is handling many high-profile cases. 

Thomas has cited that many officials of IG rank and politicians are named in the corruption cases, and any leak in information would hamper the ongoing investigation. The letter also said the phone tapping is an intrusion to his privacy. 

The letter was sent through a special envoy on Friday evening. 

Meanwhile, DGP has denied recieving any such letter. 

The letter has been sending in the backdrop of the VACB has been tightening its noose on former Excise Minister K Babu in connection with disproportionate assets case. It also recently filed a FIR against KM Mani for giving illegal tax exemption to poultry dealers and an Ayurvedic medicine manufacturer abusing his ministerial position during the tenure of the UDF government.

Jacob Thomas, who is termed as an anti-corruption crusader was had taken a stance against K M Mani and K Babu in the bar bribery case
Last Updated Mar 31, 2018, 6:44 PM IST