Bengaluru woman kidnapped outside hostel, molested [Video]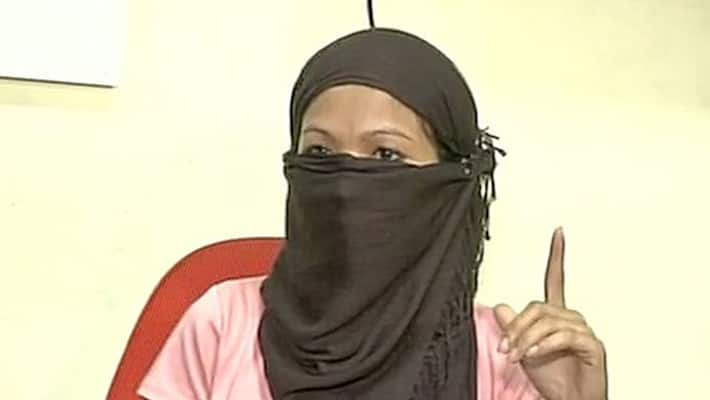 In the video, the young woman is seen talking over her phone outside her PG near Maramma Temple, when a man grabs her from  behind. He allegedly took her to an under-construction building, where he tried to rape her.
However, according to the victim, she bit the man and escaped. She then raised an alarm and once on the road, passers-by stopped to help. Several people were seen walking on the street but none tried to help her when the incident happened. The incident occurred on the night of April 23 at Kathriguppe, a residential locality in south Bengaluru, but came to light only today.
Recounting her ordeal, the woman said "I started shouting, he tried to close my mouth, then I bit him to rescue myself. Reacting to it he hit me, then I fell unconscious due to fear." He then fled the scene leaving her lying unconscious. 
"I was unconscious for about five minutes, by then he  was not there. My bag and phone were still there," she said. She said police came and enquired with her about the incident after the CCTV footage emerged.
    
Manjula Manasa, Chairperson of the Karnataka State Commission for Women, assured all assistance to the victim. "Senior police officials should and will have to take  action," she said. The CK Achukattu police are investigating the matter.
 
Watch Video
The woman said she felt the man's intentions were to sexually assault her, as he did not try to steal any of her belongings.
    
"I feel this because I had a bag, purse and mobile with me and he did not target it. I think his intention was to sexually assault me," she said.
    
Asked about police response, she said police asked her to file a case, but the owners of her paying guest suggested against it, saying it may cause problems for her. "I think they did that fearing bad name for their PG," she said.
    
Police said they have obtained the CCTV footage, and would nab the culprit soon. DCP (South) Lokesh Kumar said he only got to know about the incident after it was reported in a TV channel, adding that investigation was now underway.
    
Police response to the case was also being inquired into and action would be taken if there were any lapses, he said.
    
"The PG owner has now filed a complaint. In his complaint he has said that the woman had stated that she will decide on filing the complaint after discussing with her dear ones," Kumar said.
    
The woman had left her PG room the next day and the owner was under the impression she would have filed the complaint. He came forward to file one after getting know that none had been made so far, the DCP said.
Last Updated Mar 31, 2018, 7:02 PM IST