Veteran leader VS Achuthanandan gets a thumbs up from audience for his debut movie
VS Achuthanandan's debut movie was released on Friday.
The leader enjoys mass popularity in Kerala.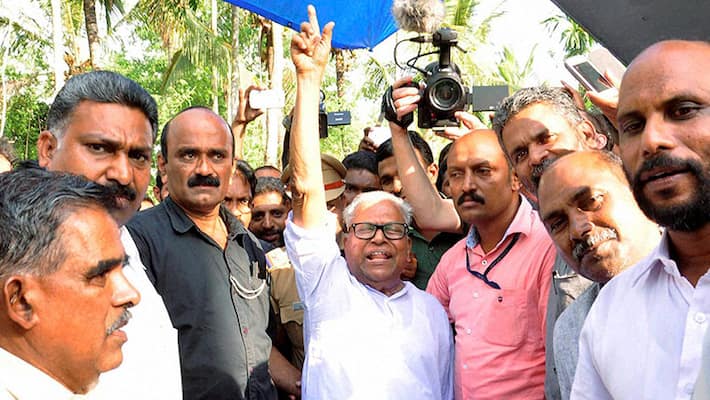 Senior Communist Party of India (Marxist) leader VS Achuthanandan who recently made his movie debut is getting great reviews for his acting prowess.

The film 'Campus Diary' was released on Friday and is based on some environmental issues. Achuthanandan appears in a cameo at the end of the movie, and the nonagenarian played himself.
In the particular scene, the leader is seen addressing a group of agitators, which is something the leader is quite familiar in real life too as he has spearheaded many agitations and movements in the state for ecological issues and corruption.
The movie is directed by CK Jeevan Das and also has Sudev Nair, Joy Mathew, Suraj Venjaramoodu and Gautami Nair.
Last Updated Mar 31, 2018, 6:43 PM IST