This large an organised protest was lead by S Varalakshmi, Karnataka Rajya Anganwadi Noukara Sangha State President
'We hope CM Siddaramaiah will do something to help the workers.Being a socialist, if he fails to give Anganwadi workers their rights who will address them?'
Anand Rao Circle, Bengaluru's nerve center was paralaysed for over 4 days and it happened because despite a 22-year-old struggle, over tens of thousands of Anganwadi workers felt it was high time they stopped waiting for social security measures and their wages.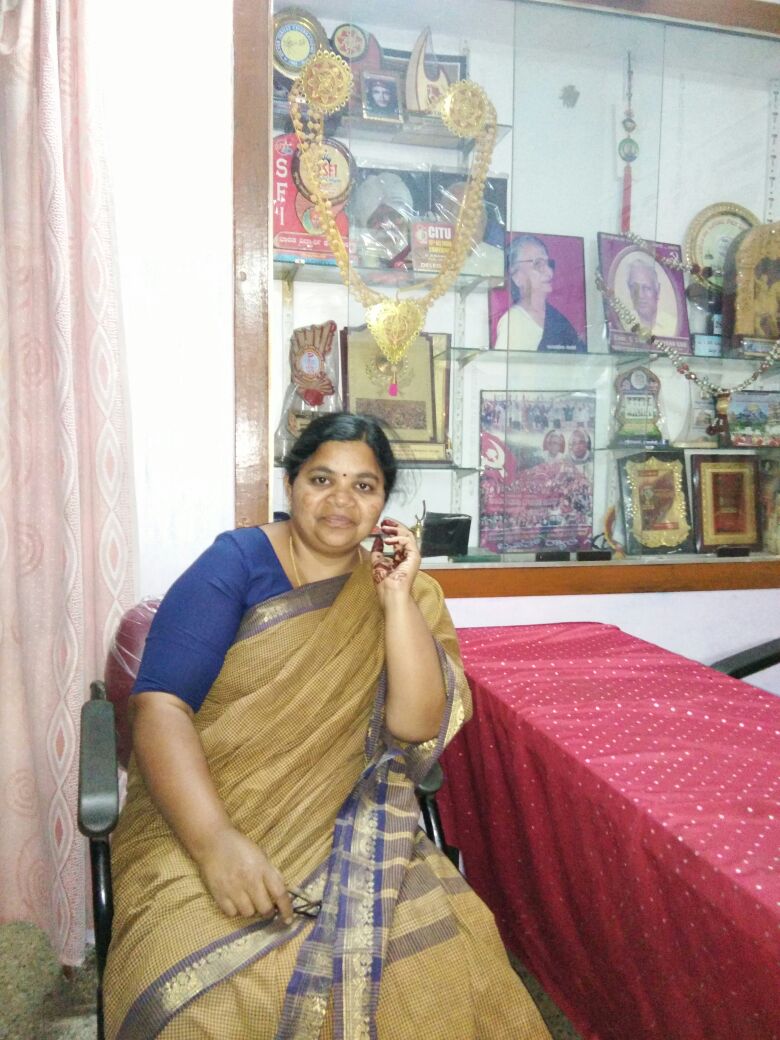 This large an organised protest was led by S Varalakshmi, Karnataka Rajya Anganwadi Noukara Sangha State President who did not budge despite warnings and false assurances by the system. The protesters went off the road only on  the condition that CM Siddaramaiah would hold talks in the coming days regarding increase of wages and their demands.
Varalakshmi spoke to Asianet Newsable in an exclusive interview and revealed how the agitation that seemed to have come out of nowhere was long overdue. The protest  was well strategised to bring the anganwadi workers struggle noticed in the State Assembly and the  Parliament.
What is the struggle all about?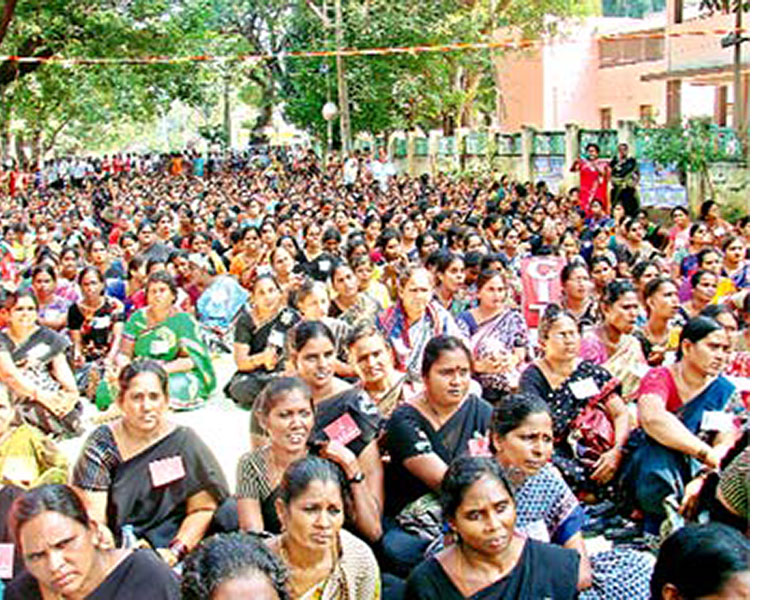 The Anganwadi workers are termed as honorarium-based workers,but the money they get is very little. Each worker is responsible  for taking the government's health, education, and food supplement schemes to villages. The 1.25 lakh Anganwadi workers also make sure these schemes are implemented  but what do they get in return? No recognition or financial security. They have been doing the service since the last 42 years. Now, we first want to get them better wages.
The protest brought back the memory of garment factory workers struggle where the union government was thought to have tried to capture their share of income. What do you have to say about that?
Both these struggles are led by the unorganised sector and poor working class. Interestingly, these protests were led by women. But here there was no violence and no deaths. We were ready to take lathicharge and even bullets in case the government resorted to using force. But they held talks peacefully and have given us an assurance.
Do you think there is any merit in these assurances?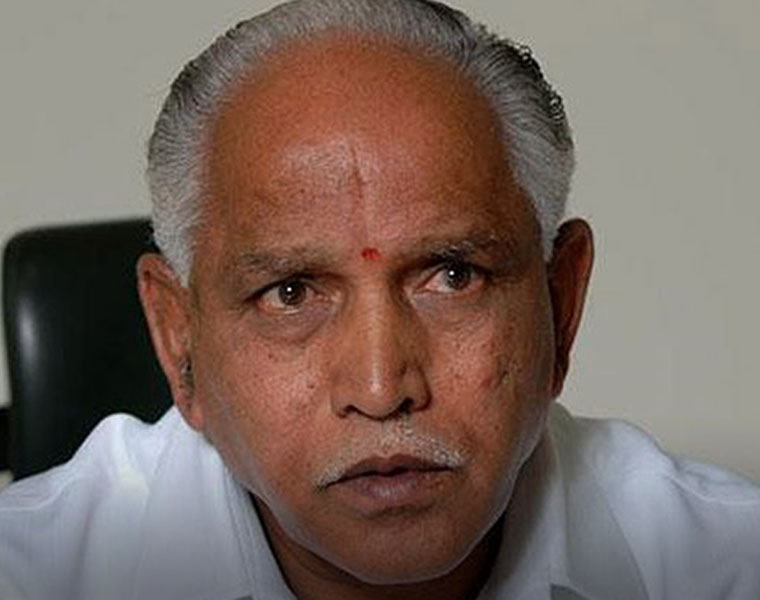 Earlier even Yeddyurappa had faced our wrath when he was chief minister. In 2010. we gheraoed his official residence and did not allow him to come home. The Chalukya Circle traffic came to a grinding halt. But we hope CM Siddaramaiah will do something to help the workers. Being a socialist if CM Siddaramaiah fails to give Anganwadi workers their rights who will address them? If he fails then we have no other option but to launch a state-wide agitation.
There are cases against you after the protest and government says you and the workers created traffic jam and disturbed the system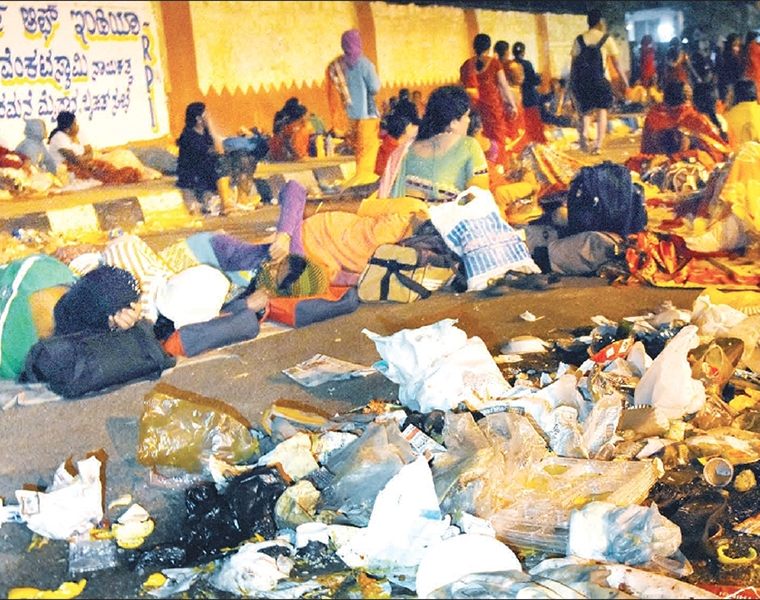 We have been booked earlier for similar offences and continue to fight such cases. We do not mind taking beatings or even bullets but  we want the end results. Yeddyurappa did trouble the workers when they agitated but he failed. This is the golden chance for Siddaramaiah  government to realise its mistake and announce better wages and give social security measures. As ours is a conditional withdrawal of agitation, we will come back to the streets and even lay siege to his residence, if nothing comes out of these assurances.
The government said that it did not get enough funds from the union government and blamed the Modi government for meagre pay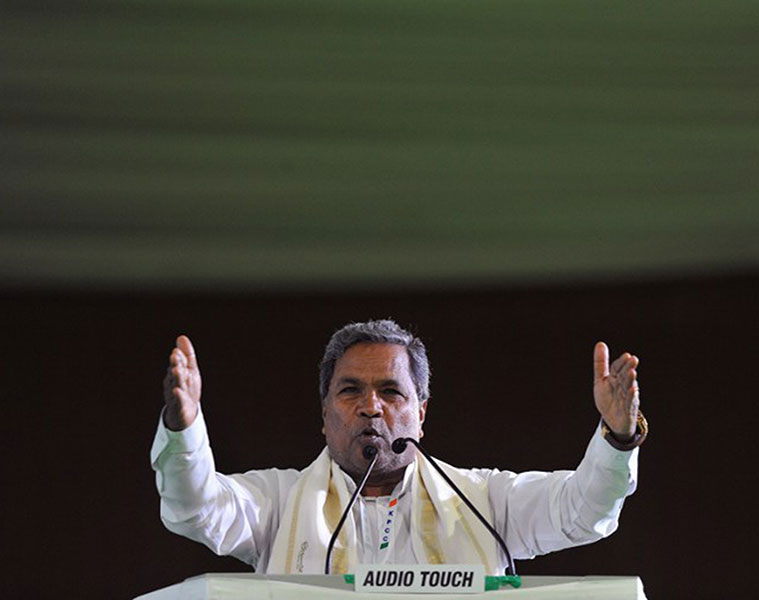 The Congress is the principal Opposition in the Lok Sabha, they should have criticised the government for taking stupid decisions like cutting funds for various schemes like MNREGA, Mid-day meals and others. If the union has failed, the State government at least should have passed a resolution criticising them but they failed. The blame game will continue but we will not shift our focus from our demand. All we want is to earn better wages.
After the agitation, you are seen as a leader, what is your take on that?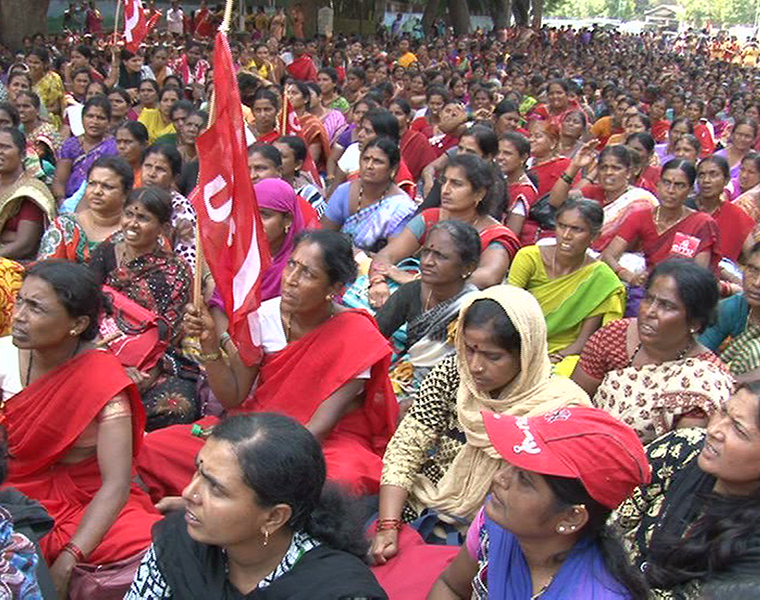 I was associated with CITU and the organisational skills and addressing of issues concerning society were drawn from there. If I am seen as a leader now, all the credit goes to the trade union sectors that have groomed me.