Cloudburst strands 150 Kannadigas in Uttarakhand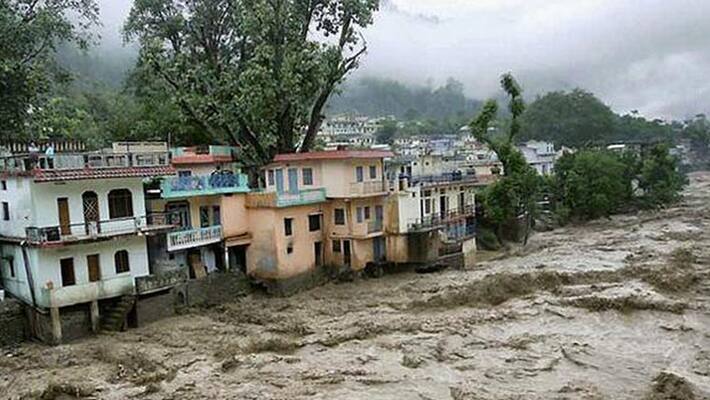 Cloudbursts have led to torrential rains in Uttarakhand, damaging roads and bridges from Tehri to Kedarnath.  Landslides have also been reported in some places. The Gangotri to Kedarnath road has been closed, trapping residents of more than six villages.
Reports also indicated a team of 45 missing pilgrims from Bengaluru. The team had completed their Yamunotri Yatra and were on their way to Tehri when they were stranded by heavy rains. Among the missing pilgrims from Bengaluru, 24 are women, and 16 are men.
Nine others, including the Shivacharya seer and the Hanumanthanatha seer of Siddarabetta in Koratagere, are also said to be trapped near Tehri.
The Karnataka government has opened a helpline through which the concerned can enquire about the situation in the Uttarakhand. The listed number is 080-22340676. 
Karnataka Chief Minister Siddaramaiah has sought help from Uttarakhand Commissioner Atul Kumar Tiwari, asking him to keep a tab on the safety of people from Karnataka, who are stranded there.
Heavy rains to continue
Heavy rains are likely to continue in Uttarakhand, especially in the hilly districts of Champavat, Almora, Nainital, Tehri and Pauri, the MeT department has cautioned. Dehradun and adjoining areas also might experience severe downpours, said MeT Director Vikram Singh.
Thunder squalls and hail are also likely to hit a few places while areas located above 3,500 metres may receive light snowfall, he said.
He also particularly warned Char Dham pilgrims to be cautious and not venture out during any thunderstorm activity which, he said, do not usually last long.
They should take shelter along the pilgrimage route at the time of thunderstorm activity, he said.
A series of cloudbursts in Tehri and Uttarkashi districts on Saturday have claimed six lives, besides damaging a large number of houses and burying alive approximately 100 cattle.
Last Updated Mar 31, 2018, 6:40 PM IST