What made the 'Uppu Huli Khara' team cry?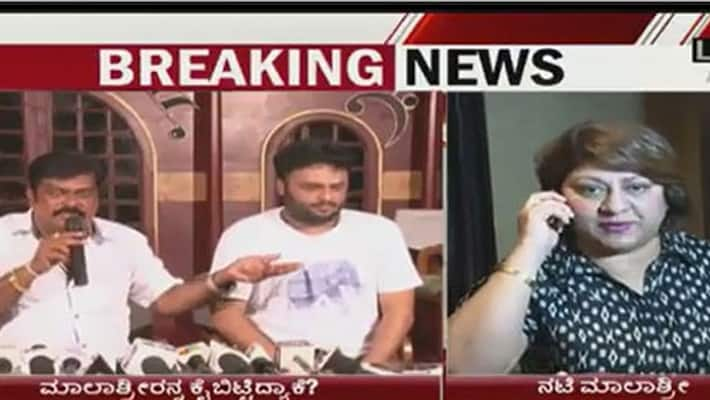 Malashree, who has been a part of the Kannada film industry for 25 years now, had yesterday accused Kannada film Uppu Huli Khara director Imran Sardaria and producer K Manju of taking her out of the movie after two days of shooting. 
In a public press meet, Malashree claimed that she had received an SMS from Imran stating, "We are not happy with your performance and Manju Sir has asked us to stop the shooting. Please return the money paid to you for the movie."  
Weeping openly, she said her shock at seeing such message pushed her to take the matter public.
In reaction to Malashree's dramatic press meet, director Imran and producer K Manju convened their press meet today to clarify their side of the story. 
Elaborating on the controversy, Imran said that Malashree had demanded the script in English but had failed to read it before shooting started. Imran also accused Malashree of not attending any reading sessions either. 
"Thus, her style of working was not satisfactory and we dropped her from the project," said Imran. He repeatedly denied commenting on her acting capabilities.
"I wanted to cast Malashree in the lead role. Accordingly, director Imran had asked her to lose some weight, but she had not agreed to do so. Moreover, I have given her a single payment of Rs 45 lakh as per her demand," producer Manju said. He added that work on the movie was supposed to have begun four years ago.
Both Imran and Manju expressed their anger at Malashree for approaching the media and calling them 'stupid'. Manju said the issue could have been solved within themselves or a complaint could have been filed with the Kannada Film Chamber.
Last Updated Mar 31, 2018, 7:05 PM IST