Union Minister Maneka Gandhi wants stringent laws for keeping elephants in temples
Procession of elephants in elaborate attire is the main highlight of Kerala festivals.
During the festival season elephants are made to work long hours without food, water or proper rest.
The CZA protocol mandates proper maintenance of the animals.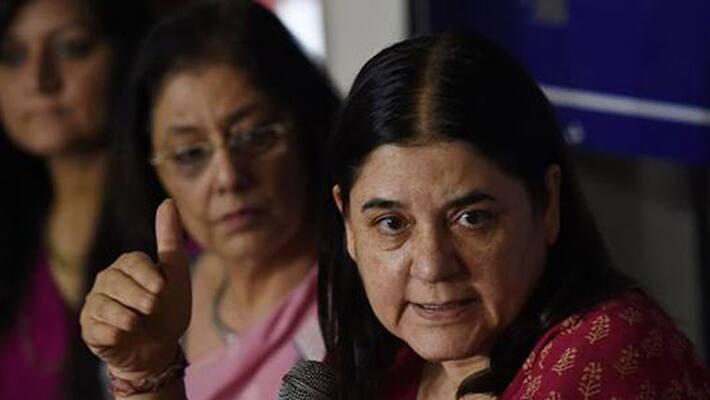 Kerala temple festivals that are synonym with elephant processions and fire display will soon lose its sheen. 

Union Minister Maneka Gandhi has written to the Ministry of Environment and Forests (MoEF) asking for religious institutions that keep caparisoned jumbos to be categorised as zoos.

The recommendation is being made to curb torture of elephants that are in captivity. 

It is learned that the MoEF has already cleared the proposal and is awaiting a nod from Environment Minister Anil Madhav Dave.

Once the proposal comes to effect the temples would have to follow all protocols mandated by the Central Zoo Authority (CZA), which lists down guidelines that say  the enclosure of the animal must be similar to that of its natural habitat, the elephants should have only minimal interference with human beings and instruct regular health check-ups. 

Caparisoned elephants adorned ornaments are the main highlight of festivals in Kerala but the festival season also means misery for the giant creatures as they are made to work round the clock without proper food or rest. 

Usually, festivals in Kerala begins in the month of February and last still April, which is also a peak time for the bull elephants to go musth, when a male becomes aggressive and is recommended a long rest. However, unbearable workloads and physical torture make these pachyderms run amok.
 
Last Updated Mar 31, 2018, 7:02 PM IST