Jittery Congress ready to welcome Kerala Congress (M) back to UDF
On Sunday KC (M) decided severe its ties with Congress after 3 decades
Opposition leader and Front Chairman Ramesh Chennithala, however, said the Front was not officially asking the KC-M to come back to its fold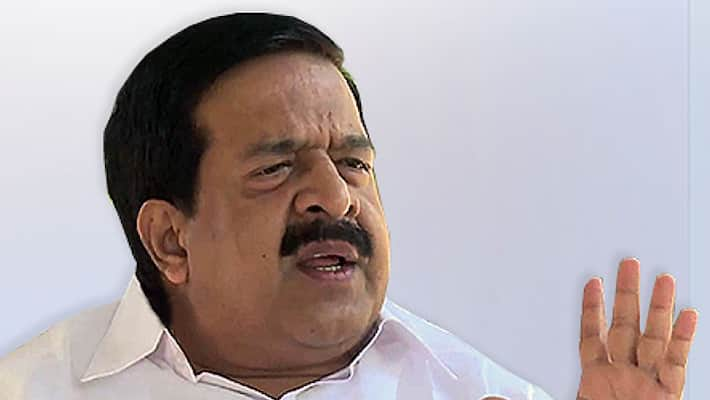 Apparently jittery over the exit of key partner Kerala Congress (M), Congress-led UDF yesterday said it believes that KC-M would reconsider its decision to severe it's over three-decade-old ties with the Front.
A meeting of UDF leaders held after the KC-M led by former Finance Minister K M Mani quit the Front on Sunday, took stock of the political situation and termed the development as "painful".
Briefing reporters after the meeting, Opposition leader and Front Chairman Ramesh Chennithala, however, said the Front was not officially asking the KC-M to come back to its fold, but believes that it would reconsider its decision. UDF is also of the opinion that KC-M should remain in the Front, he said.
UDF still did not consider that KC-M has left the Front as there was no justification for severing the 34-year-old association, Chennithala said.
Indicating that the Front was not for any confrontation with its former partner, Chennithala said: "the Front also agrees with the decision of KC-M to continue the status quo in civic bodies."
Asked whether Congress, being the lead partner would take initiative for talks for patch up, Chennithala said dialogue can be held only "if both parties agree to it. Congress will not hesitate if such a situation arises," he added.
Chennithala maintained that there were no reasons to end the relationship and said it was due to some misunderstanding.
Giving a jolt to the UDF already reeling under the impact of assembly poll debacle, KC-M snapped ties with UDF citing "humiliation" and "insult" meted out by Congress. KC-M, the third largest partner in UDF after Congress and IUML, also decided to function as a separate bloc in the assembly. It has six MLAs in the present assembly.
Chennithala said UDF resolved to take steps to strengthen the Front. As part of the initiatives, Congress would hold bilateral talks with other partners-- IUML, JD(U), RSP, KC-J and CMP next week.
Reacting to Chief Minister Pinarayi Vijayan's remark that UDF was on the path of disintegration after the exit of KC-M, Chennithala said it was only a "dream of CPI-M leader."
Attacking the three-month-old LDF government, Chennithala alleged that the government had failed to check price rise and law and order situation in the state had collapsed.
Last Updated Mar 31, 2018, 6:56 PM IST