Kochi woman threatened for hiring online cab
As many as 33 attacks against online cabs were reported from Kochi in November
On Thursday, auto drivers threatened a woman for hiring an online cab
She was asked to leave the cab and hire an autorickshaw or taxi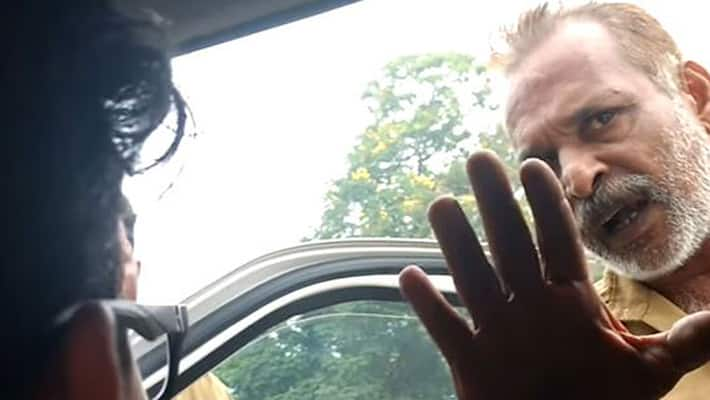 Amid Modi's call for cash-less India and advertisements promoting e-payments, a woman in kochi faced threats from auto drivers for hiring an online cab. Auto drivers threatened the taxi driver and passenger while policemen stood by their side. 
Online taxi services face resistance to run in Kerala after traditional taxi drivers, and even auto drivers continue to protest against the facility.  Last month as many as 33 incidents of attacks against online taxis were reported from Kochi. In a recent incident, auto drivers threatened a passenger for hiring an online cab in the city. 
 
Vidya Gopalakrishnan, a native of Kochi, says you have to think twice before hiring an online taxi in Kochi. 
 
The incident took lace on Thursday morning about 7.30 am when Gopalakrishnan got into an Uber taxi she had hired online, at Ernakulam South Railway Station. A group of autorickshaw drivers turned up with the threat. The drivers told her to get out of the cab and hire an auto or taxi. 
 
"I didn't have liquid cash with me. When I explained the situation to a policeman who was present at the spot, he said there are several ATM's on the way to my destination," Gopalakrishnan, who is a fashion designer living in Kakkanad, said. 
 
She then contacted police control room. "Even the cops who arrived at the spot was no different. Only one of them spoke for me. Rest of them asked me to give up and adhere to what the auto drivers were demanding," she explained. 
 
She managed to get out of the place in the same cab she had hired. She also recorded the entire incident and posted it on YouTube. 

 
A similar incident was reported from Kozhikode a few months ago. A woman on her way to the doctor with her 10-month-old kid had a harrowing experience when the cab she was travelling was attacked. A tussle has been going on between traditional taxi drivers and online taxi drivers since the service started operation in Kochi. 
 
Last Updated Mar 31, 2018, 6:53 PM IST