Two Keralites held in Kolkata with suspected ISIS links
The duo was arrested after they were found loitering near Howrah Bridge in a suspicious manner
The names of the arrested were in the most wanted list of Kerala police
Police suspect that the men came to Kolkata to procure weapons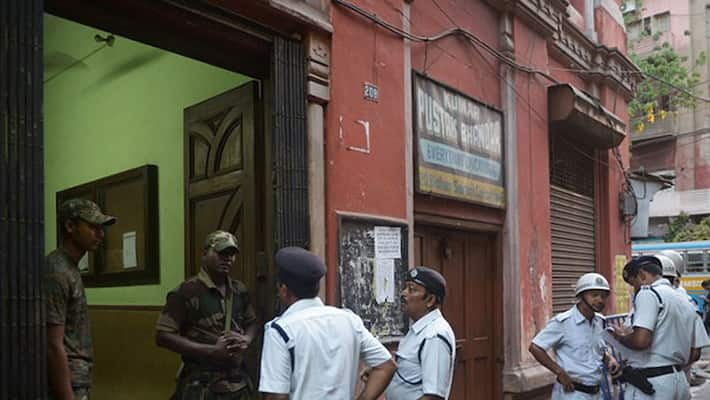 Two Keralites, who were arrested in Kolkata, with alleged links to underworld don Dawood Ibrahim is suspected to have links to Islamic State (ISIS) terrorist outfit, the Kolkata police said on Monday. 
 
The Anti-rowdy squad of Kolkata police arrested the two after they were found loitering near Howrah Bridge in a suspicious manner, on Thursday night. Two 7mm pistols, cash and some documents in Malayalam were seized from them. 
 
It was found that their names were on the most wanted list of Kerala police and one of them was identified as Abu Barkar Siddique. 
 
The duo was questioned by Kolkata police, officials of Intelligence Bureau and Specials Task Force. On questioning, it was found that the men also had links with ISIS. It is suspected that the duo came to Kolkata to procure weapons, Kolkata police said. 
 
A special team of Kerala police have left for Kolkata. National Investigation Agency (NIA) sleuths probing into Kerala youths link to ISIS is also likely to question the duo. 
 
Last month, NIA sleuths had arrested six persons from Kannur and five persons from Tamil Nadu with suspected ISIS links. The investigations revealed that the Islamic State module in Kerala consists of at least 30 persons and they were plotting 12 attacks in the state. 
 
Read more: ISIS: 30 Islamic State recruits plotted 12 terror attacks in Kerala
 
NIA has so far arrested 15 persons with suspected ISIS links. 
 
The Investigation agencies busted the ISIS module while probing into the man missing cases in Kerala. The police had confirmed that 21 persons, who went missing from Kasargod and Palakkad, had links with ISIS. 
 
Also read: Police confirm ISIS link of missing Malayalees
Last Updated Mar 31, 2018, 7:06 PM IST