Twist in Meti sex scandal tale, Vijaylakshmi files complaint against BJP leader
There is no mention of Meti in her complaint.
Soon after filing complaint Vijayalakshmi avoided to speak to the media.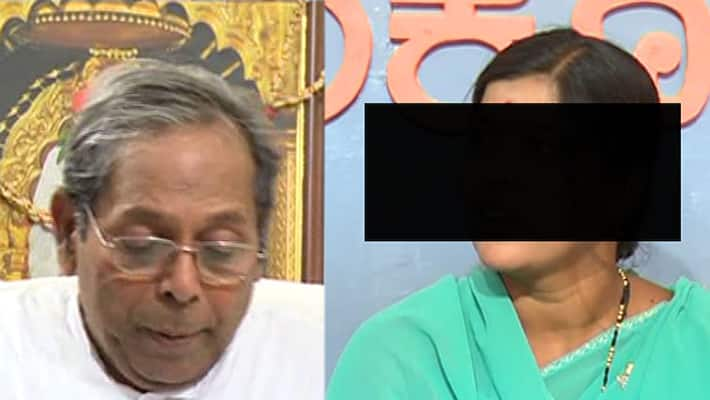 Meti sex scandal has taken a new twist out of nowhere. On December 13, 2016, the victim Vijayalakshmi held a press meet in Dharwad and told that HY Meti and Subhash will be responsible if anything happens to her. After the press meet she had disappeared. On Saturday she has filed a complaint against 4 people including a BJP leader at Dharwad Navanagar Police Station. However, she has not mentioned the name of Meti in her complaint.
BJP was planning to highlight the Meti sex scandal for the coming election. But now as per her complaint, BJP itself has taken part in the scandal. A number of questions have popped up because of her new complaint:
1.            Why she has not complained against Meti?
2.            Is Meti trying to compromise with her?
3.            When the CD was released, CID filed a case and interrogated whoever was involved. CID had interrogated Vijayalakshmi as well. Now instead of moving the CID why did Vijayalakshmi file a complaint in the Dharwad local police station?
4.            What was the necessity of coming in the middle of the night and filing a complaint?
These are the questions which only Meti and Vijayalakshmi can answer.
Vijayalakshmi has filed complaint against DAR police constable Subhash Mugalakhoda, Contractor Siddalinga, BJP leader Ashok Lagaloti and Contractor Mirajkar u/s 307, 356, 354B, 143, 109, 504, 506 and 120B of IPC. However, the Navanagar police have booked a case u/s 307 of IPC. Soon after filing complaint Vijayalakshmi avoided to speak to the media and escaped from the spot.
Last Updated Mar 31, 2018, 6:56 PM IST