Exposé: Mafia transports illegal sand under police protection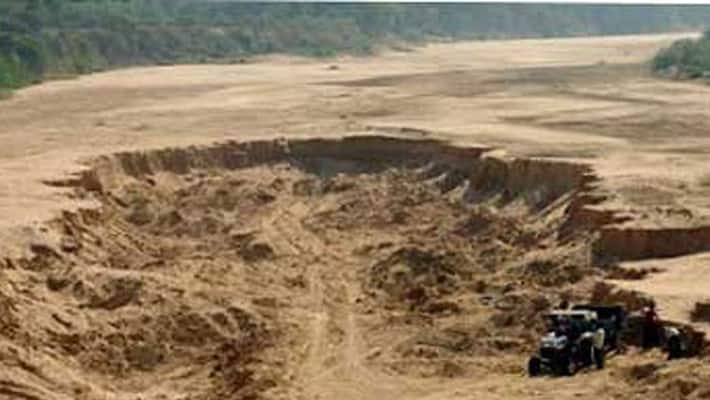 The secret operation found that trucks transporting illegally mined sand from Chickballapur district even get police protection to pass through the check-posts without being questioned. The investigation found that around 150 trucks, with illegally mined sand, enter Bengaluru every night from the Chintamani taluk of Chickballapur district alone.
The illegal mining activities are carried out on the banks of river Chitravati and Vandaman from late evening till six in the morning. The trucks then enter the Chintamani Town, where the police have been paid an unspecified amount of bribe at the Chelur circle, following which it is given a free-pass.
The trucks then pass a dozen police check-posts and night patrol vehicles as they stealthily make their way through the Madikere crosss, Kurutahalli and Kaiwara cross to reach Bengaluru.
According to the Chintamani police, the department is aware about the existent nexus between sand miners and the border police.
"Illegal mining has come to the notice of the authorities and discussion are being held with higher officers to take stringent action. Disciplinary measures would also be taken against erring police who take bribes to allow sand trucks leave check posts, said Anand Kumar, Circle Inspector, Rural Police Station, Chintamani.
The blame, however, not go on the police alone said Krishnamurthy, DySP, Chintamani.
"Senior Police Officers have already instructed to take preventive steps to stop illegal sand business in the district. Even departments like Mines and Geology, Forest, Public Works Department, Revenue have responsibility in stopping this, why only police are being questioned?" Krishnamurthy said.
Last Updated Mar 31, 2018, 6:32 PM IST