Trip to Sabarimala will cost you thousands of rupees!
A shocker to lakhs of people travelling to Sabarimala temple in January
Outstation vehicles will have to pay heavy tax to enter Kerala
The new tax does not apply to vehicles from Tamil Nadu and Puducherry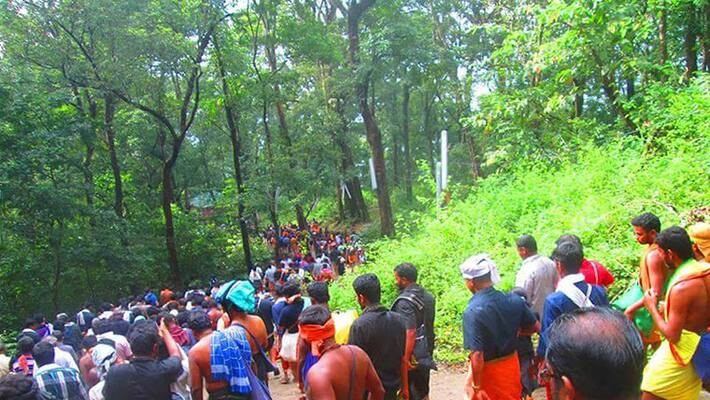 The Ayyappa devotees will have to shell out a lot of money to go to the Sabarimala shrine in Kerala. Lakhs of people practice the Sabarimala religious obligation (vratha) during this season for 41 days and go to Sabarimala to end the ritual in January.
According to the new tax policy, vehicles of All India permit will have to pay an annual or quarterly tax to enter Kerala.
Quarterly tax for cars comes up to ₹18,000 to ₹ 25,000 and quarterly tax for tempos is ₹ 40,000 to ₹45,000.
Consequently the owners of the vehicle will also increase charges per trip.
The new tarrifs may not affect the vehicles registered in Tamil Nadu and Puducherry as the respective governments have made agreements with Kerala government in this regard. But the Karnataka government has entered into any such agreements so far.
However, Radhakrishna Holla, Chairman of Karnataka Taxi Owners' Association has appealed to the Kerala government to waive off additional taxes for one month i.e., till January 15 to facilitate the devotees to perform Mandala Pooja and Makara Sankranti Pooja in Sabarimala.
MK Ayyappa, the Transport Commissioner of Karnataka has said the negotiations are going on and no steps have been taken yet to waive off the additional tax being charged on vehicles entering Kerala.
Last Updated Mar 31, 2018, 6:33 PM IST