UAPA for poll boycott call: tribal mother in Kerala jail for six months
Gauri and Chathu were arrested for pasting posters urging poll boycott.
The police slapped UAPA on both.
Though other activists were released on bail in the case, the Dalit activists were denied it.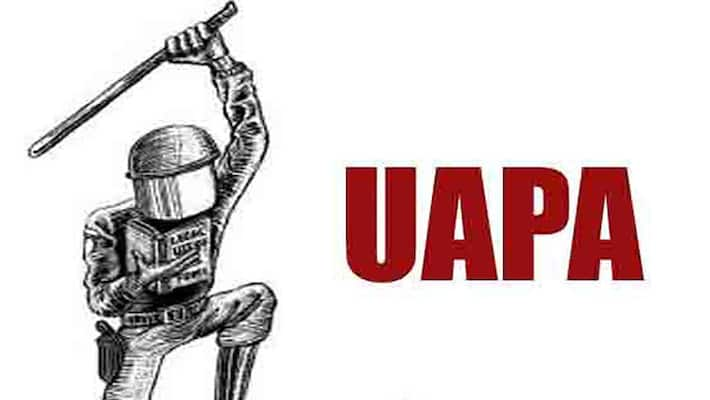 Tribal activist Gauri and Chathu, 67, a tribal farmer from Wayanad are languishing in Kannur Central Prison for the past six months without bail.  The police imposed the Unlawful Activities Prevention Act (UAPA) and threw them behind bars along with five other activists in May this year.  Though others walked free on bail after two months, Gauri, mother of a four-year-old girl and Chathu were denied bail. 

 
Gauri and Chathu, both activists of 'Porattam,'a Leftist group, were arrested along with five others on 6 May for urging people to boycott elections.  The police registered two UAPA cases in two different police stations in Wayanad for pasting posters that called for a poll boycott ahead of Kerala Assembly elections.
 The slapping of UAPA in the case had evoked surprise and shock among tribal activists and human rights activists in the state. But the mainstream political parties did not respond to the calls for justice to the tribal activists. 
 Chief Minister Pinarayi Vijayan had stated in the Assembly the other day that it was not his government's policy to impose UAPA. He had also stated that state police do not usually take UAPA cases. 
Human Rights activists and organisations had hopes that the  Left Democratic Front, with its proclaimed anti-UAPA position, would repeal the case and release the tribal activists. But despite the assurance in the Assembly last week, Gauri and Chathu remain in jail. The government is silent on the case.
Meanwhile, a social media campaign demanding the immediate release of the duo is gaining huge support.  

"I am surprised at the idea of justice of Women's Commission and the women's wing of political parties that blinked at the denial of human rights of a tribal woman who was sent to jail slapping UAPA for pasting a poster," writes K A Shaji, senior journalist, in his Facebook post. "No wonder the tribals' distrust for mainstream political parties," he added.
Last Updated Mar 31, 2018, 6:39 PM IST