Bengaluru tree planter Thimmakka on BBC's list of Most Influential Women
She was unable to bear children so she decided to raise trees instead
She earned the nickname Saalumarda meaning row of trees in Kannada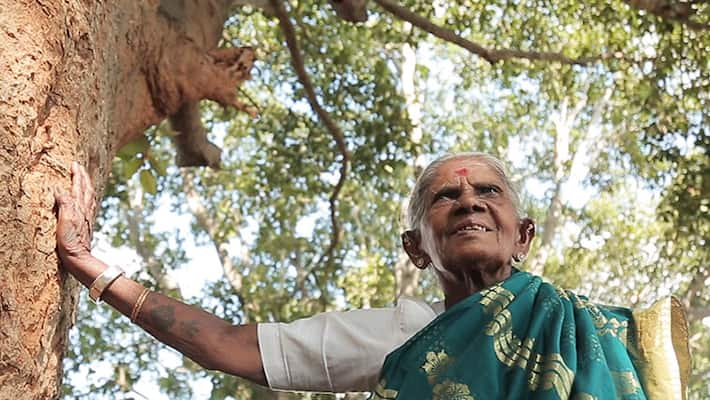 Everyone knows about Sunny Leone who has made it to BBC's Most Influential Women of 2016 list. But, also in the list is a formidable but lesser known Indian from Bengaluru – Saalumarda Thimmakka. 
The tree planter from a little village called Hulikal gave back to society out of the goodness of her heart, despite being chided for being barren. In India, a woman is often judged by her fertility and if she is unable to birth children, then she is not a good wife. Luckily for Thimmakka, her husband, Chikkanna did not believe  this. He and his wife were always looking for something to do.
Neighbouring their village Hulikal was Kudur. The road to it was dusty and muddy and without shade. On a hot afternoon, the villagers used to dread travelling there because of the heat. So, Chikkanna and Thimmakka took it upon themselves to improve the situation. She used her own meagre resources for planting banyan trees and even planted thorny bushes to deter the grazers.
Her persistent work has earned her  the prestigious National Citizen's Award of India for her selfless works in the field of environment. She also has a US environmental organisation called Thimmakka's Resources for Environmental Education named after her and the Kudur road today has more than 380 shady trees lining its sides. The benefits of her act has been widespread.
Apart from Thimmakka and Sunny Leone, three other Indians also figure on BBC list - Gouri Chindarkar, Mallika Srinivasan and Neha Singh.
Last Updated Mar 31, 2018, 7:06 PM IST